Top 5 Factors Impacting Success in a Forward-Thinking Work Environment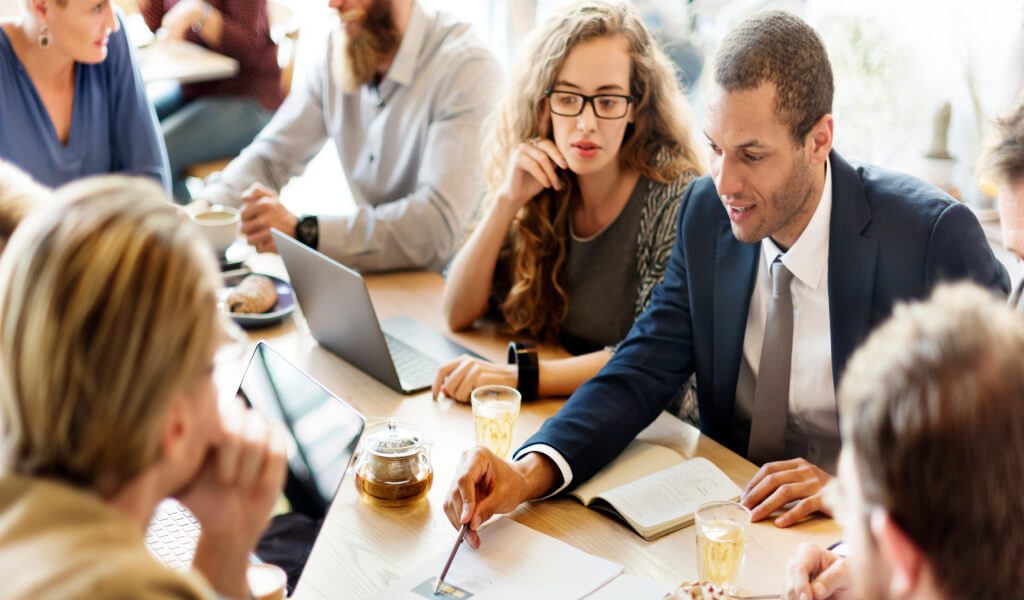 The secret of forward-thinking organizations in a competitive work environment primarily depends on first, an inspired and committed workforce and second, the optimal use of technology to drive growth and performance.
Even though the pandemic has significantly affected how businesses recruit and operate, the role of cloud-based HCM technologies has truly empowered large-scale enterprises, even during testing times.
According to a Business Standard article, India's IT tech spending is estimated to grow at 8.7% in 2022, which is the highest in Asia-Pacific. Therefore, considering the impact of technology regardless of the nature of the enterprise, the future of HR tech and innovation in forward-thinking organizations definitely looks promising and most importantly, optimistic.
Now, from a business front, what does it mean to incorporate a forward-thinking perspective? Leveraging unforeseen business disruptions with the extra help of AI-powered technologies can definitely help organizations drive innovation along with prioritizing collective success throughout the enterprise.
More than anything else, with the right use of technology, large enterprises can enhance core individual competencies, invest in streamlined employee engagement initiatives and inspire success in a forward-thinking work culture.
Here are the top 5 factors that can instill success and drive innovation in a large enterprise:
Leverage the Latest Technology 
Advanced HR technologies play a vital role in driving success within the organization. If you're a large enterprise looking to design HR functions for a seamless employee experience throughout the onboarding process, it's imperative that you focus on the right technology.
Even though the transition can be challenging in the beginning, leveraging the right technology can help eliminate mundane administrative tasks and direct valuable human effort toward improving performance benchmarks. For example, by offering customized learning management systems (LMS), employees can choose digital material tailored to their requirements and enhance their competencies at their own pace.  
Furthermore, AI-driven tools can help enterprises design digital collaboration tools within the organization and most importantly, stay connected to customers.
Acknowledging Customer Experiences 
The overall performance of an organization depends not only on collaboration within the enterprise but even how companies serve their customers. Forward-thinking organizations have a high tendency toward understanding customer expectations and creating a seamless user experience. By integrating a business strategy that revolves around customer experiences, companies can constantly strive to innovate by leveraging the best technologies.
The main goal here is to interpret real-time customer data analytics and convert them into actionable efforts.
Prioritize Your Employees 
The employees, irrespective of the size of the organization are the greatest advocates for success. As an enterprise that is future-ready, it's important to listen to your employees and genuinely value their feedback. A team that is self-motivated and driven is naturally more inclined towards performance and growth from the get-go.
Therefore, it is important that organizations design an environment for their workforce that is conducive to their personal growth and development, without compromising on their wellness at the same time. Although most of the important decisions are from the top management, listening to your employees gives a perspective that can pave the way for new avenues of business and instill growth in different forms.  
Furthermore, using cloud-based technologies to analyze employee feedback in real-time can help organizations examine areas of improvement and focus on implementing a forward-thinking perspective.
Understand Your Competition 
In terms of product offering, in a competitive market, it is highly unlikely for an enterprise to stay completely unique. However, with thorough research, companies can leverage the competitive edge through technologies that are future-proof. On the other hand, in regards to ideas and innovations, it's important to stay aware about product and technology developments by your competitors.
Therefore, think ahead and take risks rather than sticking to traditional business functions. Besides, market research aided by the best technology can facilitate innovation, eventually helping companies breeze through tough competition.  
Talent Acquisition and Management
This is by far the most important aspect that paves the way for success in a forward-thinking work environment. Talent acquisition or recruitment plays an important role in driving growth because it is all about enhancing candidate experiences. For example, using technologies like digital onboarding and robotic interviews can streamline the hiring process, promote candidate engagement and digitally empower remote interviews.
Future of Work – How can Forward-Thinking Organizations Adapt to Disruption? 
Transitioning into the post-pandemic world, organizations now have the capability to leverage technology to make the most of what the future holds for them.
According to a recent article by Forbes, by 2027, the workforce of the future would involve freelancers who aspire flexibility and an inclusive work culture.
Therefore, if you want to drive success in a forward-thinking work culture:
Invest in evaluating digital competencies
Flexible work environments are here to stay
Leverage technologies for digital collaboration
Encourage workforce training and development
Always aspire to take calculated risks
ZingHR – Cloud-Based HCM Platforms for the Smart Enterprise
The true success of a forward-thinking work culture depends on how an organization leverages state-of-the-art technologies for organizational development, workforce engagement and talent acquisition. With real-time data analytics, HR leaders have the upper hand in streamlining independent hiring processes for overall growth and success throughout the enterprise, which eventually reflects on organizational performance.
ZingHR, an innovation-led and a Gartner recognized enterprise, offers cloud-based and employee centric digital HCM solutions tailored to the size of the enterprise. With a vision to empower SMBs and large enterprises, our solutions leverage the potential of AI and ML so your organization always stays ahead of the competition through technologies that promote customer longevity and streamlines outcome-oriented productivity.
With ZingHR as your technology partner, be rest assured to empower your enterprise with solutions like:
Digital onboarding – Optimize AI-powered recruitment functions for a seamless employee experience
Robotic Interviews – Transform your hiring objectives with AI-enabled chatbots
HR Analytics – Unleash the power of real-time data analytics  
Zing Social – Create long lasting peer-to-peer relationships 
AI/ML Screening – Transition to simplified and hassle-free hiring processes 
For more on our solutions,
Visit www.zinghr.com or click here to request a demo.