How are Cloud-Based Recruitment Solutions Driving Growth for SMBs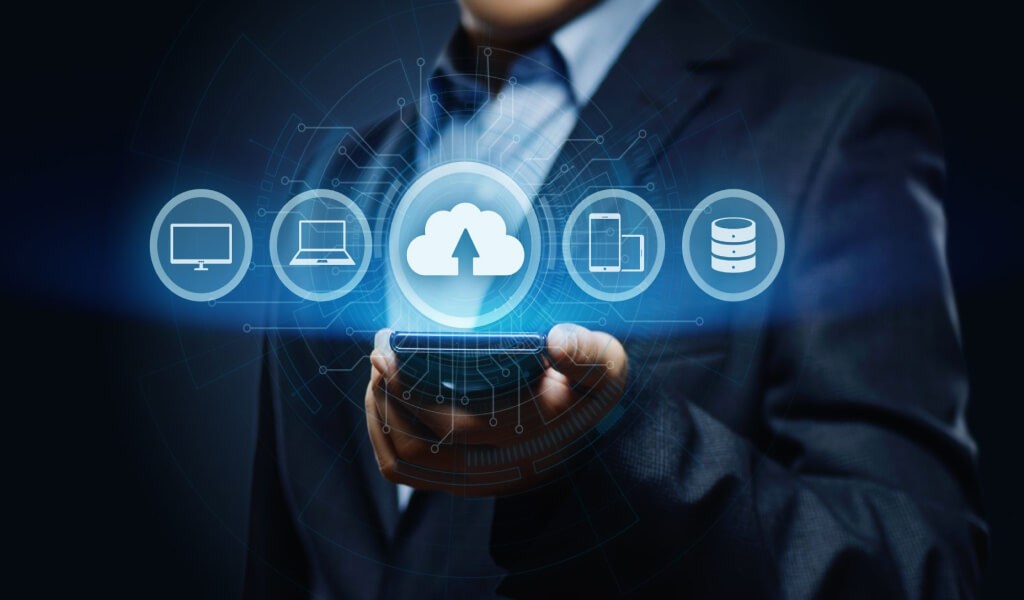 The future of work, especially in the HR space definitely looks promising. The potential of leveraging cloud-based HCM solutions in the midmarket industry has the scope to transform emerging businesses. With the intention to automate human resource processes and utilize human effort for learning and development, small and midsize businesses (SMBs) can invest in structured and streamlined recruitment models.
Focusing on recruitment, enterprises, irrespective of their size can enhance candidate experience throughout the hiring process. Using cutting-edge technologies and advanced data analytics, Talent Acquisition can be optimized in such a way that both employees and recruiters can benefit. For example, by integrating AI-based HRM solutions, SMBs can monitor the onboarding process in real time and digitally address candidate grievances about the role or queries regarding policies.
According to a recent survey by HIRE, 53% of enterprises with more than 1000 employees prefer investing in cloud-based HR solutions. However, in enterprises with fewer than 100 employees, the number rises to 60%. Therefore, considering the impact of technological advancements and future-ready HR processes, recruitment trends for digital-first enterprises are evolving for the better. ZingHR, a forward-thinking enterprise, is driven by the commitment to offer employee-centric HR cloud platforms that drive:
1. Organizational efficiency
2. Peer-to-peer engagement and collaboration
3. Enhanced user experience
4. Outcome-oriented productivity
Here are reasons why cloud-based technologies are the future of recruitment:
Fostering Employer-Employee Relationships
With people into the picture, the idea is to nurture cooperative business relationships. Recruitment, in the past, relied on 100% human intervention. From screening candidates to scrutinizing applications, hiring involved a lot of paperwork, which led to surplus administrative work.
On the other hand, cloud-based hiring solutions can bring in the element of automation wherein everything is digitized. Meaning, recruiters can source and screen candidate applications with the help of AI-powered Chatbots that can analyse potential candidates and what's more, schedule interviews. Similarly, Robotic Interviews can read candidate mannerisms through facial recognition technologies.
What does this do? This lifts the burden of HR leaders and executives from work that can be automated, ensuring real-time results. The same focus can be directed towards employee learning and peer-to-peer engagement, especially in a diverse workforce.
One Platform, Several Benefits
Too many resources, too many complications. In this new-age digital area, it is imperative that SMBs invest in business models that leverage the importance of a unified platform. For example, going through multiple resources to analyse candidate data can be a time-consuming process and can lead to inaccuracy. On the contrary, a recruiting software can integrate independent hiring functions into a single platform that can track, monitor and evaluate recruitment performance in real-time.
Customized Learning
Learning is an important part of recruitment. Throughout the hiring process, it is important that enterprises enrol candidates into a digital onboarding program that helps them customize learning for the best experience. ZingHR's very own Zing Learn is an AI-enabled learning management system that allows employees to develop individual needs and learn at their own pace, anywhere and at any time.
Hence, in order to fuel innovation in a competitive environment, it is vital that SMBs integrate AI-based HR solutions into their HCM functions in order to drive digital literacy through employee-centric platforms.
Digital Data Storage
Data security, privacy and management, irrespective of the size of the enterprise, is an important part of the recruitment process. Candidate data storage is vital to maintain records and guides the hiring process. However, this can be tedious and inaccurate in the long run as it would involve a ton of paperwork stacked in cabinets.
On the contrary, using technologies that can automate the recruitment process and protect data on the cloud can lead to time that can be productive in so many different ways. This way, there is no possibility of fabricating documents. Furthermore, when data goes digital, candidate details can never get into the wrong hands. Also, if there are any natural disasters leading to any infrastructure damage, data is not affected whatsoever.
AI-Powered Communication
Compromising efficient communication strategies throughout the recruitment process can deteriorate employee experiences. Although individual face-to-face interactions are important, investing in automation-based communication models can lead to peer-to-peer engagement and efficient internal communication.
For example, potential candidates might have questions about the onboarding process or regarding steps involved in hiring them. It is time-consuming to reach to each and every candidate to answer their queries. However, through AI-driven chatbots, SMBs can tailor efficient communication models in order to offer the best cloud-based recruitment experience.
Leveraging Technologies to Drive Cloud-Based Recruitment with ZingHR
The future of work in the post pandemic era is all about going digital. Especially in human resources, the impact of cloud-based recruitment models can pave the way for innovation that drives unique employee experiences and facilitates a collaborative workforce through AI-based HR processes.
In terms of recruitment, ZingHR, an innovative-thinking enterprise offers AI-powered HCM solutions like Digital Onboarding, Robotic Interviews, Zing Learn (ZingHR's Learning Management System), Chatbots and AI/ML based screening. Therefore, if you are an SMB and are looking to streamline independent recruitment functions, partnering with us is your gateway to future-ready innovation and performance, offering a ground-zero perspective.
ZingHR – Transforming Human Capital Management, Transforming the Future
As discussed, recruitment in an SMB is an integral part of organizational success. Although true success can be measured using AI-enabled platforms with respect to production, sales and marketing, the intervention of people is what makes the difference. Therefore, in order to facilitate new-gen recruitment strategies, SMBs like yours must focus on cloud-based technologies that are
tailored exclusively to boost employee engagement, foster employee performance, and offer an amazing candidate experience.
For more on ZingHR's automation-based recruitment models: Contact: info@zinghr.com or visit our website: www.zinghr.com