How can SMBs Empower the Workforce of the Future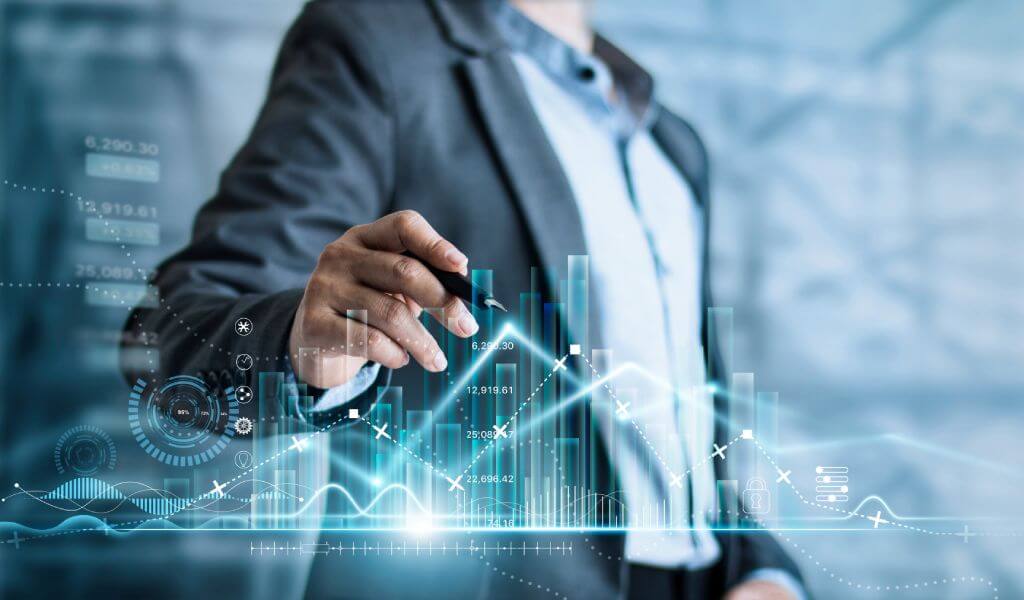 Considering the impact of disruption of any nature, it's imperative that enterprises, especially small and midsize businesses (SMBs) don't feel crippled with change. The world of business, for many years has been going through changes that are facilitated by technological, economical and social factors. Moreover, transitioning to the post-pandemic era has resulted in diverse perspectives on the human capital front.
To start with, there are many factors that optimize or in fact drive the future of work through innovation and cutting-edge technologies. However, it's important for organizations to design a framework for the future that can enhance employee experiences and pave the way for collaboration across the enterprise.
For instance, the aftermath of the COVID19 pandemic has been significant on SMBs. Aspiring job seekers look for flexible work environments where they can learn at their own pace. Therefore, in order to empower the workforce of the future, business processes must be employee-centric. This means upscaling their core skills with the help of future-ready technologies.
To make this a living reality, organizations must first design a strategy that analyses employee competencies and how can they be mapped to company objectives. It comes as no surprise that people are the greatest asset regardless the size of the enterprise. As a result, it becomes the primary goal of businesses to facilitate innovation through AI-driven solutions with employees as the driving force.
If you're an SMB looking to transform your business, this is your guide to inspire a future-ready workforce:
Process Automation – Welcome to the Future 
Businesses and people have to evolve together in order to empower the workforce of the future. Although it starts with people, with the limitless possibilities of future-ready technologies, the transition becomes streamlined, ensuring business visibility and excellence.
Essentially, automation leverages the potential of AI to reduce process redundancies, minimize human intervention, simplify complex tasks and streamline independent business models. Compared to traditional recruitment models that involved a ton of paperwork, automating business solutions can help HR leaders frame real-time strategies that can use advanced data analytics to pave the way for peer-to-peer collaboration.
Delegation of Authority
As an enterprise, if you're looking to enhance overall productivity and inspire a workforce that is ready for the future, the secret is to test their competency. Similarly, for efficient and accurate decision making, delegating responsibilities can help employees stay accountable for their actions, and immerse themselves in crunch situations.
In this case, using AI-enabled HCM solutions can help your workforce invest in a personalized experience, develop core competencies and work towards individual and collective performance. Therefore, by integrating future-ready technologies into independent business functions, your employees are committed to put in the work and get accustomed to tools that can enhance their experience within the organization.
Human Capital Investment 
Like how Human Capital Management (HCM) solutions are all about optimizing people resources to drive innovation within the enterprise, Human Capital Investment (HCI) is about allocating budgets to upskill employees.
According to a report by World Economic Forum, 2 out of 3 employers expect a ROI from reskilling their workforce within one year. This goes to show that the future is promising and human capital investments truly pay back in the best way possible.
For any employee, moving from manual tasks to analysing advanced data analytics is a challenging task. Although work is simplified, the competency to leverage technologies is not there yet. Good news? Cloud-based automation tools can pave the way for learning tools that can tailor training experiences based on current skills and capabilities.
For instance, ZingHR, a forward-thinking enterprise, offers cloud-based HCM tools that involves an interactive learning management system called Zing Learn. Through Zing Learn, your SMB can develop talent based on your requirements and help temporary staff gain permanent knowledge. What's more, with real-time analytical benefits, you can track and monitor online courses for an immersive experience.
Thinking Ahead to Drive Innovation
Growth and progress are at crossroads if an organization is not equipped with the necessary resources to handle change and adversity. While there is a limited possibility to forecast disruption due to change in the future, SMBs can certainly identify their current progress, map them to future aspirations and foster a workforce that is future-ready.
Therefore, one of the ways to foster innovation is for enterprises to think ahead and explore new opportunities.
Building a Community
Humans build a strong bond through relationships. In order to work with a future-ready workforce, ensure your organization conducts team meetings to foster comfort and change. Furthermore, communicating with your employees on a single platform can pave the way for diverse ideas and perspectives, especially in a dynamic work environment.
What about collaboration in a distributed workforce? AI-driven HR solutions can offer resources that can help streamline internal communications efficiently. For instance, ZingSocial is ZingHR's social communication platform that can create lasting relationships and help your business align organizational goals with real-time data and analytics.  
Leveraging AI-Driven HR Tech Solutions for the Workforce of Tomorrow
In the last couple of years, if the pandemic has taught us something, that would be to always stay prepared for unforeseen circumstances. Especially for small-scale enterprises, it was particularly difficult to traverse through such challenging times.
Therefore, as an SMB, it's extremely important to constantly strive to innovate and look for opportunities. Through technologies, this is possible. As an enterprise, ZingHR offers cloud-based HCM solutions that are tailored to the size and nature of your enterprise. From Digital Onboarding, AI Chatbots, Robotic Interviews, HR Analytics to Talent Management and Employee Engagement models, partner with us to equip your organization with:  
Technologies that can reinvent the future of work
Solutions that boost employee collaboration
Digital tools to enhance the new hire experience
Multi-channel hiring capabilities
What's more, by working with us, your organization will gain insights into how employee-centric HCM solutions can foster workforce productivity, drive agile recruitment practices and most importantly, build a strong and inspired workforce.
For more on our solutions:
Visit www.zinghr.com or click here to request a demo.