Fostering Employee Training and Development Using Cloud-Based HR Tech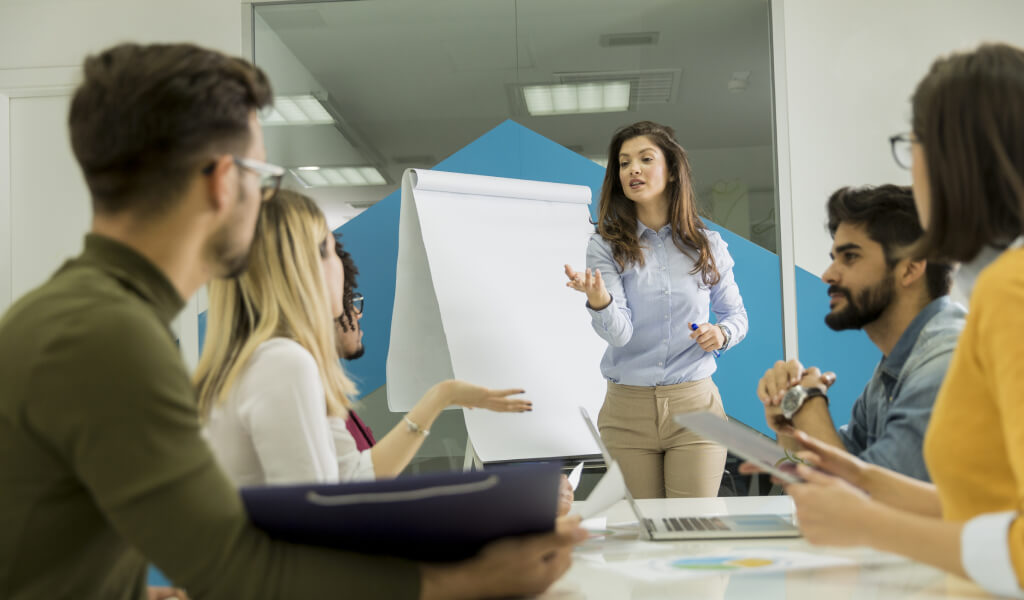 Traversing through the pandemic, one thing that enterprises have realized is that disruptions are inevitable, and the only way to move towards change is to stay prepared. Although the last two years have been testing to say the least, on the bright side, businesses have a lot to look forward to. For example, by incorporating cloud-based HCM technologies, business leaders have the opportunity to streamline independent business functions and most importantly, leverage automation for seamless workforce experiences.
That being said, it can get challenging for businesses to accept change and adopt agile technologies from the get-go. In such cases, enterprises must consider working with a technology partner for additional experience and expertise. ZingHR, an innovation-driven enterprise, is recognized by Gartner and has a global presence. With a significant amount of experience in offering employee-centric HCM solutions, choosing ZingHR as your technology partner can empower your enterprise to streamline L&D initiatives and enhance employee experiences.
Cloud Technologies Vs. Conventional Learning Strategies
For an enterprise to move forward in terms of growth and innovation, it's imperative to adopt digital solutions and move together toward technology. Although conventional models can yield results, it involves a ton of paperwork and most importantly, time that can be devoted to empowering the workforce of the future is lost.
For instance, right from the onboarding process, traditional recruitment models can compromise the employee experience as the process takes too long. From selecting the right application to sourcing the right candidate, there's a lot of human intervention involved. Fundamentally, the focus must be on automating the hiring process as much as possible.
On the training front, learning must be customized based on individual competencies. Furthermore, integrating cloud-based training solutions can improve accessibility and promote secure storage. Also, using an AI-powered Learning Management System (LMS) can offer the necessary flexibility in terms of designing training schedules. For example, ZingHR's very own Zing Learn is an LMS that leverages the potential of AI to offer learning experiences that are collaborative and inclusive in nature.
Therefore, irrespective of the size of your organization, cloud technologies can induce a higher sense of workforce engagement and inspire a culture of digital collaboration, especially considering the upsurge of remote work environments.
Here are 5 key benefits of investing in a cloud-based LMS:
Easy Maintenance for Outcome-Oriented Productivity
Training and development initiatives in large enterprises play a key role in empowering overall productivity and growth. To start with, it's not guaranteed that onboarded candidates come with the necessary expertise for their respective job roles. Therefore, it's imperative that companies continuously strive to come up with innovative ways to upskill their workforce for a competitive advantage.
Now, living in a digital-ready world, asking employees to physically attend training sessions involving paperwork doesn't serve the greater purpose. Instead, by working with seasoned technology partners, enterprises can integrate AI-driven learning management systems that can give the necessary flexibility to learn and grow. The best part? You don't need IT professionals for installing a high-end software.
Once integrated as a digital learning platform, with the necessary training, your in-house team will have the tools required to remotely manage training solutions, update it with AI-driven features and personalize it based on core competencies.
Save Costs to Become a Future-Ready Enterprise
For an enterprise to streamline learning and development experiences, usually, capital investments are a concern. However, it is important to plan right as investing in human competency has no shortcuts. The best part about incorporating cloud-based training models is that it doesn't need a software that can make a massive dent on your finances.
Just by opting for selective features, you can customize learning experiences entirely based on skills that can inspire your employees to become the best version of themselves.
Learning on the Cloud – Investments for Digitized Innovation
For any other learning software, if any new upgrades are required, the only choice is to invest in new and expensive technologies. This can either be beneficial or result in inefficient training practices, primarily due to the limited capability of the software.
However, in the case of cloud-based solutions, learning is always digitized and accessible whenever the need arises. Furthermore, when an enterprise invests in a cloud-based training software, essentially, it's about staying prepared for the future. Cloud-based learning management systems can stand the test of time and can accommodate large number of potential candidates for the best experience.
Centralizing Training Experiences
Accessing training materials that are spread across different platforms can be a time-consuming process. The intention here must be to invest in an omnichannel experience rather than physically managing paperwork with respect to L&D initiatives.
On the other hand, with a cloud-based LMS, employees have the flexibility to learn at their own pace, access training resources on-the-go and all they would need is a laptop with a good internet connection. It goes without saying that enhanced skills have a direct impact on high productivity. Therefore, by investing in cloud-based solutions, employees are driven to achieve more as there are multiple options to learn and grow.
Collaboration and Engagement in Learning
For an enterprise to boost workforce productivity, it's important to implement solutions that can improve peer-to-peer engagement and collaboration, especially in a distributed workforce. The purpose of a cloud-based LMS is just that.
Irrespective of the location of your workforce, employee-centric HCM platforms can make remote learning as interesting as physical training sessions at work. A cloud-based LMS is an ideal solution for a distributed workforce because the freedom to learn and access customized digital training modules is important for employees to constantly strive to upskill themselves.
ZingHR – Technologies for the Future-Ready Enterprise
Regardless of the nature of your enterprise, relying on conventional L&D models will adversely affect organizational growth and decrease the morale of a collective workforce. It is also understood that transitioning to agile work environments using digital technologies can be challenging. Therefore, the ideal choice here is to work with a technology partner for outcome-driven results.
ZingHR, a forward-thinking enterprise is driven by the innovation and the agility of a start-up. With cloud-based digital solutions that span across Recruitment, Employee Engagement, Talent Management and Workforce Productivity, partnering with ZingHR can inspire your enterprise to:
1. Redefine hiring strategies
2. Transform data analytics
3. Drive digital learning models
4. Enhance workforce engagement
For more on how our solutions can help you transform into a future-ready organization, visit www.zinghr.com or click here to book an experience!