How Can Large Enterprises Drive Business Intelligence Through HR Tech Solutions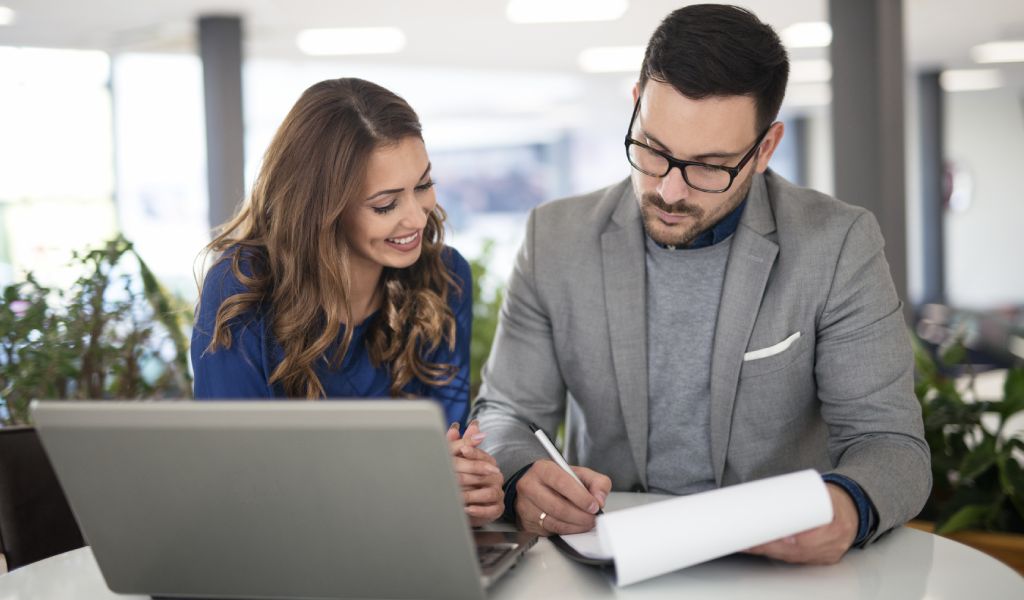 In order for large enterprises to gain a competitive edge in a highly challenging business environment, it is imperative that business leaders leverage the potential of cloud-based HCM technologies. As the employees are the main advocates of success for your enterprise, the impact of AI-powered recruitment solutions can enable organizations streamline business processes, retain the best talent and enhance in-house employee experiences.
Essentially, Business Intelligence is the process of designing strategies that involves business analytics, data tools and infrastructure in order to help large enterprises make accurate and data-driven decisions. In such cases, manual data interpretation guidelines are not enough. Therefore, through advanced data analytics, it becomes easier for enterprises to monitor performance in real-time, evaluate weak points and most importantly, move past disruptions during challenging times.
According to a study by PeopleMatters, the HR tech market is set to touch $35.68 billion by 2028 with AI revolution. This goes to show that with the right tools and technology, large enterprises along with a committed workforce can optimize and drive business intelligence through HR technologies that leverage the power of AI and process automation.
From digital onboarding solutions to designing an employee-specific Learning Management System (LMS), the impact of future-ready HR tech solutions can pave the way for innovation and digital transformation for the smart enterprise.
Facilitating Business Intelligence Through Cloud-Based HCM Solutions – Here's How
Transitioning into the post pandemic world, it comes as no surprise that aspiring job seekers are keen on choosing careers that are flexible in nature. The impact of hybrid work models has created a pool of candidates who wish to work and learn at their own pace.
Let's now look ahead at a promising future and analyse how HR tech solutions can drive business intelligence in a large enterprise.
Enhances Recruitment Performance
Recruitment is a key business function, irrespective of the size of the enterprise. Becoming complacent as a business and hiring inefficiently can cost the company valuable time and money while causing overall performance to deteriorate. Similarly, relying on traditional hiring models that involves a ton of paperwork and manual intervention is no longer efficient, especially in a future-ready business environment.
Talking about recruitment, organizations must focus on how to improve the experiences of potential candidates. Through AI-driven HR technologies, business leaders can drive a seamless recruitment process through omnichannel experiences. For example, Digital Onboarding functions can help candidates interact with team members and share feedback on a single platform. Furthermore, with HR tech such as AI-powered Chatbots and Robotic Video Interviews, recruiters can analyse candidate mannerisms and behaviours through face recognition for the best outcome.
Similarly, AI Chatbots can efficiently and objectively source the best candidates and schedule interviews based on independent competencies.
Prioritizes Employee Wellness
Churning out employees just to improve business performance is not an ideal work environment. Besides, a HAIILO research proves that 69% of employees work harder if they were better appreciated. Along with recognizing your workforce, it's crucial that enterprises value employee safety and wellness, which includes safeguarding mental health as well. After the onset of the pandemic, it's extremely important for organizations to keep their workforce happiness index in check.
Investing in HR tech that prioritizes digital collaboration tools is a great way to gather feedback, conduct digital surveys and study employee experiences through data-driven insights. This can create an inspiring work culture and help companies design employee wellness initiatives for a holistic experience.
Drives Employee Engagement
Integrating future-ready and cloud-based HR technologies into independent business functions can drive peer-to-peer collaboration and employee engagement. As humans, especially in a work environment, building friendships is key as it paves the way for new relationships. With hybrid workforce trends, transparency in communication can therefore, directly impact individual performance.
Therefore, a platform that leverages the potential of cloud-based technologies can help employees share feedback and perspectives on a single platform. Furthermore, rather than interacting with every employee, which can be time consuming, giving the freedom to employees to share inputs can enhance collaboration within the enterprise and offer a personalized experience.
Optimizes Data Security and Management
Data is everything to a company. Without effective management of data, it is practically impossible to evaluate individual performances, analyse hiring results, and understand workforce challenges. However, using traditional data management models can lead to inaccuracy, loss of valuable data and compromised business visibility.
Through cloud-based data analytics solutions, enterprises can analyse human capital metrics and manage reports in a systematic way. What's more, storage of data on the cloud is easy to access, 100% secure and most importantly, accurate.
Streamlines Training and Development
Hiring the right talent for the right job using future-proof HR tech is great. However, the work doesn't end there. It's a whole another ball game to get onboarded employees up to speed in terms of upskilling core competencies relevant to their designation.
Now, instead of asking employees to show up for classroom-based training for long hours and circulating endless paperwork, organizations must invest in e-learning solutions. How is it different? E-learning utilizes the power of advanced technologies and curates digital training content based on employee requirements, as a result, offering a customized learning experience. Here's the best part – employees get to learn at their own pace, irrespective of where they work from.
ZingHR – Driving Innovation and Moving Together with Technology
The future of HR tech definitely looks promising. With AI-driven HR solutions, organizations can focus on process automation, which can eventually drive business intelligence and effectively utilize resources for best results.
According to a recent report by Economic Times, the HR tech market is expected to grow from $23.32 billion in 2021 to a whopping $38.36 billion in 2030. Therefore, considering the scope of growth in the HR space, if you're a large enterprise, look forward to good times ahead.
ZingHR, a forward-thinking enterprise, is Gartner recognized and has a global presence. With an intention to empower SMBs and large enterprises through cloud-based and employee-centric HCM solutions, ZingHR comes with a diverse portfolio, ensuring solutions that can digitally transform your enterprise.
From advanced HR Analytics, Hybrid Work solutions, Digital Onboarding, Talent Management and Employee Engagement solutions, choosing us as your technology partner will enable your business to:
Optimize the power of advanced data analytics
Visualize and understand a committed workforce
Reinvent the future of work
Improve employee experiences
Build transparency through employee-centric surveys
For more on our solutions,
Visit www.zinghr.com and or book an experience by requesting a demo.