Top 5 Hiring Trends to Reinvent Recruitment Strategies for SMBs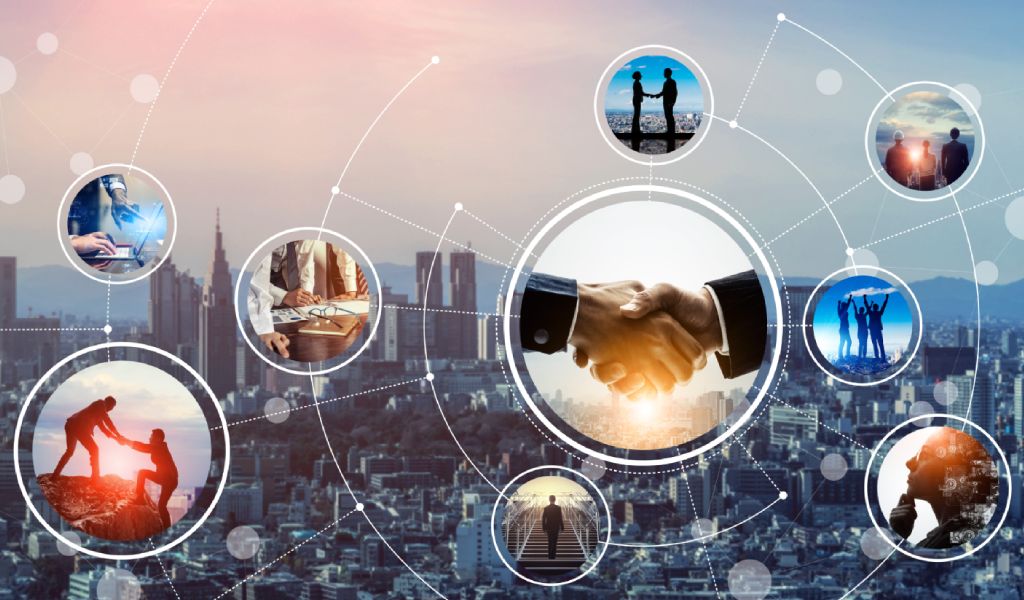 The role of human resources, irrespective of the nature of your enterprise, holds immense value. In the case of small and midsize businesses (SMBs), it is imperative that organizations invest in agile recruitment strategies that can stand the test of time. Moreover, other than independent hiring processes, it is important to measure and offer an invaluable employee experience.
It is vital that your enterprise analyses available resources and how to make the most out of them. From enhancing employee engagement to designing recruitment strategies that can offer a distinguished experience, HR technologies have definitely optimized the future of work. ZingHR, one such innovation-led enterprise, offers cloud-based employee-centric HCM solutions that can assist your organization hire the best talent and most importantly, invest in a collaborative environment.
One thing is for certain – automation and AI-based technologies can redefine the future of recruitment. As we navigate through experiencing uncertain times, it's important that SMBs like yours invest in future-ready hiring models that can translate challenges into opportunities.
Here are top 5 hiring trends that can reinvent your recruitment strategies:
Optimizing Hybrid Work Environments, Optimizing the Future
According to the World Economic Forum, 98% of people prefer to work remotely for the rest of their careers. What does this signify? Investing in hybrid or remote hiring models can help your organization spark employee engagement in the most efficient way. From digital onboarding strategies to AI-enabled dashboards that can accentuate workforce experience, the future of recruitment looks promising.
Although working remotely partially came into prominence during and after the pandemic, its impact on hiring has had a profound influence on overall performance and organizational productivity. Although the risk of COVID-19 has significantly subsided, people still aspire for flexible schedules and agile work environments. Talent Acquisition, in its core essence, doesn't entirely depend on selecting the right candidate. From screening and sourcing candidates, it is important to streamline hiring processes in such a way that the journey of an employee is prioritized. For instance, ZingHR's Digital Onboarding solutions offer an engaging experience to HR recruiters who aspire to minimize human intervention and maximize the possibilities of automation.
Diversity and Inclusion – The Future of Hiring is Here
By far the most important aspect of reinventing recruitment strategies, investing in diversity and inclusion (D&I) hiring can lead to healthy competition and non-biased relationships. Furthermore, diversity in hiring can pave the way for new-gen opinions that can redefine the future of work.
A recruitment strategy that relies on an inclusive mindset can eliminate gender and cultural barriers, eventually streamlining the hiring process. Especially if you're an SMB, it is more or less straightforward to track employee performance and engagement. On the other hand, leveraging technologies that thrives on automation can be the difference between where you are right now, and what you aspire to become in the future as an enterprise.
From keeping the workplace active, establishing valuable business relationships, and driving future-proof innovation strategies to enhanced productivity and optimized decision-making, recruitment based on D&I is the way forward!
Workforce Wellness
Designing employee wellness strategies shouldn't be all about the right person for the right job. It is important to consider their well-being and what they feel about their jobs. Focusing on employee health and wellness can determine their performance from the get-go. Although their productivity is important, the way they go about working in terms of their happiness at work is a prerequisite for effective recruitment.
As we approach the end of Q3, businesses, especially SMBs are more likely to invest in employee wellbeing mobile applications and online surveys that promote inclusiveness, health, and performance!
Workforce Analytics – Measure, Analyse, Innovate
The idea of automating business solutions is to reduce human effort in mundane administrative processes. For example, AI-based chatbots can help in sourcing and scrutinizing candidate applications while robotic interviews can leverage the power of automation and schedule interviews that can help recruiters read and understand candidate mannerisms through facial recognition.
Investing in cloud-based analytics platforms can help HR leaders get real-time insights on individual productivity and key performance indicators (KPIs), which can eventually facilitate innovation through identifying gaps in process improvement. For instance, ZingHR's HR Ground Zero suite offers analytics that can help your SMB:
1. Streamline business operations
2. Manage employee records
3. Visualize and understand your workforce
4. Engage with peers promoting workforce engagement
5. Unleash the power of data analytics
Exploring Gamification
In a busy work environment, it is important to motivate and inspire employees. Although monetary benefits and employee recognition makes a difference, SMBs must invest in technologies that help employees achieve their goals through designs & tactics used in a game. The best part? On a digital platform.
Therefore, it's not necessary that your workforce needs to be physically present to offer value-driven gamification models. In terms of recruitment, gamification strategies can redefine employee experiences and impart a sense of curiosity about the firm they are recruited for.
Based on the candidate experience and qualifications, learning and development can be made fun through gamification strategies. Now, automation-based gamification can help enterprises improve decision-making, enhance collective engagement and measure instant results.
Transforming the Future of Recruitment, Transforming the Future of HR
On a macro-scale, SMBs often fall short of resources and technologies that can transform their human resource functions. However, with the right tools, nothing is far out of reach.
ZingHR, a Gartner-recognized enterprise is driven by innovation and the agility of a large enterprise. Our cutting-edge HCM solutions are employee centric and cater to digital solutions suitable for your enterprise. From Employee Engagement, Talent Acquisition to Workforce Productivity, our models can empower your organization:
1. Invest in customer longevity
2. Produce outcome-oriented productivity
3. Constantly innovate
4. Drive robust and resilient HR solutions
Let's all begin to innovate, let's all begin to be the change, together!