How Enterprises Can Leverage AI-Powered HR Tech to Streamline Workforce Training Strategies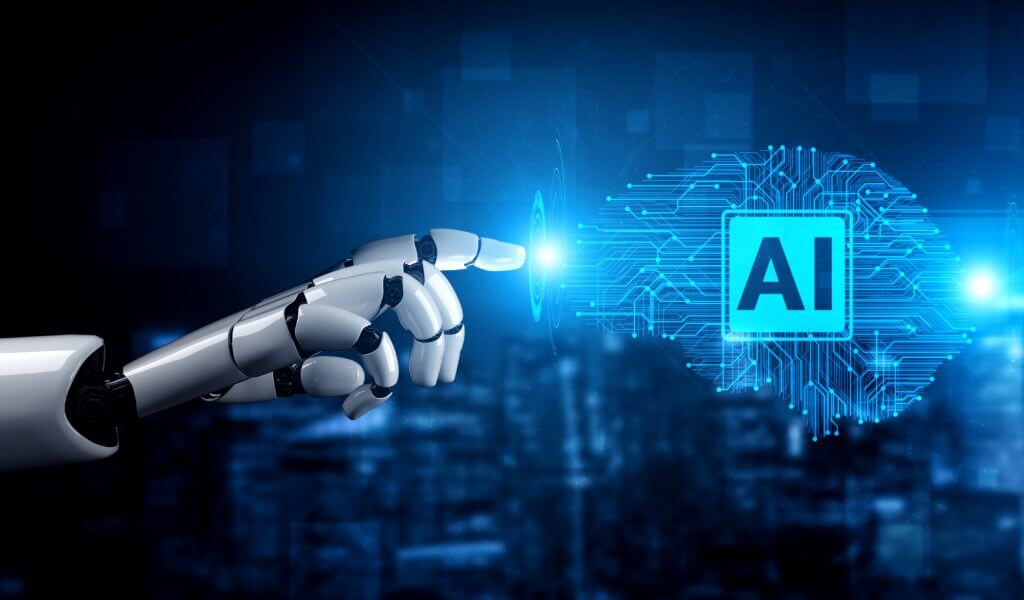 Artificial Intelligence (AI) is proving to be a strong and versatile tool to bolster performance in almost all areas of human advancement. Simply put, it is the technology to design software to make decisions. Why is it a game-changer? Because it equips us with the ability to think beyond just using past data to make smart decisions. When AI does that job for us, we can instead use our time on higher-order thinking like generating creative insights and strategies.  
When it comes to Human Resources in large enterprises, AI is already playing a vital role in shaping strategies and scaling up efforts to yield future-focused results.
As enterprises become more data-driven, training strategies need to keep pace. Specifically, in employee training and development, AI introduces innovative methods to offer a seamless and rich experience that is both rewarding and engaging to trainees. Not just that, using latest AI-powered technologies empowers HR professionals to upgrade their training modules by making them highly personalized and effective for each employee's needs and goals.
Keeping employees' continuous learning needs at the fore is critical to ensure that enterprises attract and retain top talent. While many companies budget large amounts of money for their L&D needs, most of the training delivered today is not as effective as they'd like it to be, primarily owing to traditional training methods. For instance, according to Harvard Business Review, over 70% of employees report that they don't have mastery of the skills needed to do their jobs and only 12% of employees apply new skills learned in L&D programs to their jobs.
One of the most effective ways to ensure that your workforce training is relevant and effective is to deploy AI in creating modules that align and adapt to every employee's individual needs.
ZingHR has been successfully tapping into the power of AI to create efficient, reliable and enterprise-scalable HR solutions. The company offers a suite of solutions that deploys advanced tech in areas such as employee engagement, workforce productivity and talent management.
Let's dive into some specific ways in which AI can help enterprises to streamline its workforce training methods:  
Personalized Training: Each Employee Has Different Learning Needs 
AI can be used to create personalized learning experiences for employees based on their needs, goals and preferences. While your permanent staff may need in-depth training and regular assessments, it is more efficient (and less time-consuming) to create micro-learning modules for contractors and temporary staff. Using AI to create customized workforce training ensures that every employee receives the most relevant and effective training possible, reducing the need for additional training and retraining. 
Adaptive Learning: Customized Path and Pace for Individuals 
Artificial Intelligence can be used effectively to create adaptive learning modules. In other words, using AI can enable L&D teams to customize and tailor their training content and methods based on the progress and specific needs of individual employees. Several studies in recent years have underlined the increased effectiveness of this approach as compared to traditional learning methods. Ensuring that all employees are able to receive training that is relevant to their role and paced according to their individual learning style is a win-win situation for the enterprise and its workforce.
Explore Zing Learn – ZingHR's innovative Learning Management System that lets you create fully custom learning modules for effective adaptive learning needs of employees.   
Automated Assessments: Free Up Time to Focus on Meaningful Work
Most trainers spend many hours in simply administering regular assessments for employees, which involves a series of repetitive tasks. Using AI to create automated assessments immediately frees up valuable time for L&D professionals. They can now utilize the extra hours to create better learning objectives and craft high-value learning content.
Besides saving time, automated assessments can also help in determining the effectiveness of training programs and identifying areas where additional support may be needed. Setting up automation training programs with a reliable software partner will position you for success and avoid displacing valuable human labour towards mundane tasks.  
Learning & Analytics: Harness the Power of Data for Your Training Strategy 
Artificial Intelligence can use data in very smart ways to continuously improve your training modules. Here's how: AI gathers data on employee learning behavior and outcomes and uses it to tweak and improve training strategies. This can help large enterprises identify areas of their existing training programs that may be less effective, allowing them to make required improvements and reduce the overall time and effort needed for training.
ZingHR's LMS is built to measure impact and training effectiveness with verified data. This ensures that your employees are set up for success by learning and applying the right set of skills for their job.  
Recommendation Systems: Suggestions to Keep the Learning Going Strong 
We've all witnessed the power of recommendation engines for OTT platforms. The shows we're suggested to watch next depend almost entirely on what we've enjoyed watching in the past. The same technology can be put to use in workforce training to suggest key areas of learning and point to useful resources depending on the job description of the employee. AI can create smart recommendation systems that benefit employees by showing them the most relevant material so that they receive training that is specifically tailored to meet their needs.  
Chatbots: An Always-On Mentor  
Chatbots have become indispensable tools in first-line customer servicing. But they're also proving to be great additions to training modules. Chatbots can be used for a variety of purposes in L&D programs:
They can be programed to provide guidance to employees as they move forward on a training module
They can provide learners feedback and reinforcement in real-time. This helps employees stay motivated and engaged
They can create simulation environments for trainees to practice their skills and apply their newly acquired knowledge  
Artificial Intelligence has immense potential to take your workforce training to the next level. Whether you're heading a small, medium or large enterprise, AI can upgrade your learning modules to positively impact productivity, retention and growth at scale.  
Artificial Intelligence has immense potential to take your workforce training to the next level. Whether you're heading a small, medium or large enterprise, AI can upgrade your learning modules to positively impact productivity, retention and growth at scale.