Understanding the Impact of AI on HR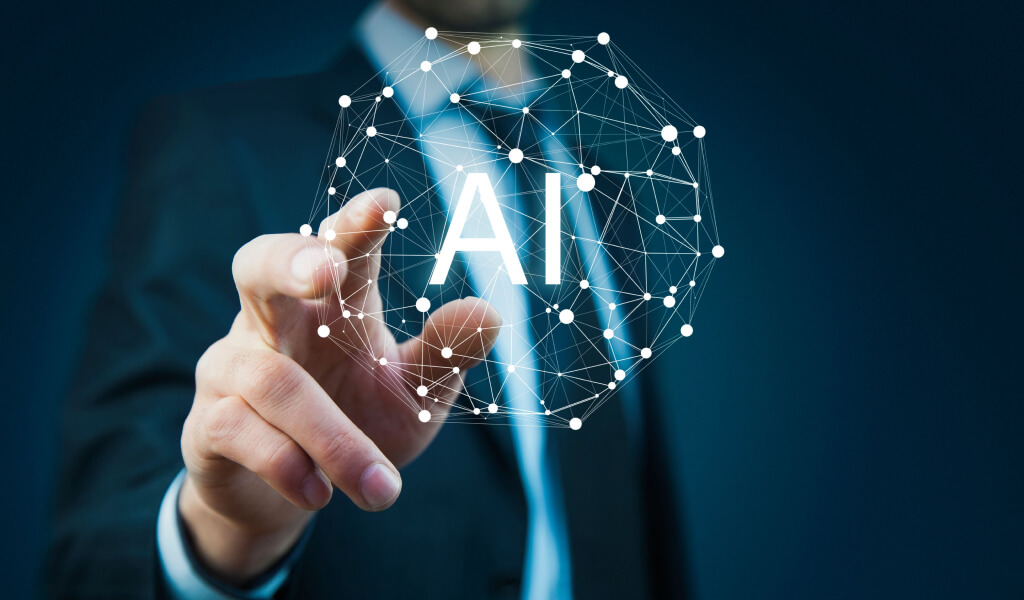 Understanding the Impact of AI on HR
How does one understand the impact or the relationship between human resources and AI? In terms of streamlining workforce management solutions, AI and human resources stand quite far apart. However, the implications of modern technologies on HR processes have been nothing short of transformational. Here at ZingHR, we trust that the future of HR can be greatly enhanced by incorporating well-aligned AI solutions.
"AI and HR" – This very phrase may sound like a self-contradicting statement or a paradox. On the other hand, fast, agile and robust technologies can redefine businesses and put forth the collaboration between technology and people.
Therefore, it's important that enterprises, irrespective of their nature, begin to implement AI-driven solutions, not to halt human intervention, but to enhance the employee experience.
Needless to say, the last two years have been nothing short of eventful in the most challenging way on the business front. With work-from-home and hybrid models dictating the course of work, measuring performance and streamlining recruitment strategies were challenges that required immediate attention.
The great news? Implementing HR tech solutions driven by AI created a sense of optimism for efficient and reliable HR systems. For example, from recruitment, digital onboarding, and goal setting to robotic video interviews, ZingHR harnesses the potential of AI to optimize cloud-based HCM solutions, so your enterprise is equipped with tools for optimal results.
Furthermore, with agile and flexible business environments, it is imperative that organizations continuously strive to adapt in order to cope with macro trends determining the future of HR as we know it. From manual recruitment strategies to inefficient HR models, understanding the co-relation between AI and HR is vital to build a culture of trust and transparency.
Let's now understand how to break through paradoxes regarding the impact of AI in HR.
Driving Inclusivity Vs Leveraging AI
In human resources, it is important that a connection between technology and human interaction is established.
The underlying challenge that determines the essence of balancing an inclusive work culture and AI definitely needs to be looked after. On one hand, we have the demand to create a collaborative environment that can improve an employee's journey in the organization. On the other, enterprises must be careful not to forget the human relevance and consciously move towards an AI-centric approach.
Therefore, HR leaders can further brainstorm ideas for sustainable strategies, driving holistic ecosystems that can develop and improve a committed workforce. For example, implementing AI in independent HR models can help your organization ease the burden of managing mundane administrative tasks and focus on empowering your workforce through learning management systems.
Sustainability Vs Business Growth
Aligning sustainable practices with business solutions powered by AI can determine the growth of your enterprise.
From manual data management to designing digital strategies for onboarding and training, implementing AI to optimize business processes can assist enterprises to encourage sustainable practices and drive change, enhancing employee lifecycles.
Furthermore, when HR leaders talk about sustainable workforce management solutions, in-house HR teams can promote employee engagement by asking for feedback and possible ideas to further streamline business systems.
Discover ZingHR's People-Profit-Planet and Environmental and Social Governance (ESG) model that can help your enterprise optimize HR functions that are robust and efficient.
Talent Acquisition Vs Individual Performance
Determining the right talent for the right position can pave the way for organizational efficiency.
Therefore, organizations must re-consider their priorities and refine business processes on the HR front. Moreover, the use of AI can simplify recruitment functions, ensuring the right choice of candidate by eliminating human bias throughout the process.
Similarly, designing agile performance metric systems can help HR teams consolidate data, rely on AI-driven real-time analytics for understanding and determining individual competency.
Also, by aligning employee retention goals with performance management objectives through an AI-enabled cloud platform, your organization can prioritize what is required to transition into the future of HR.
Protecting the Culture Vs L&D Investments
Considering the impact of technology on business solutions, it is important that enterprises incorporate a culture of empowerment. What does that mean? Now, to inspire and nurture talent, it is important that HR executives and leaders instil the belief in their workforce to stay confident and committed towards their self-development.
In other words, the primary goal of HR leaders is to leverage technologies like AI to facilitate rapid change without inducing a sense of insecurity or inefficiency. Therefore, striving to adapt to changing environments can promote a culture of trust, engagement and collaboration.
At the same time, complexities regarding maintaining physical training materials still persists. In terms of improving competency mapping models, HR teams can use the power of AI to arrange customized training material and offer flexibility to employees based on their preference.
More than a concrete solution, the possibility of AI replacing human resource functions is almost unreal. On the contrary, hand-in-hand with human intervention, AI can be efficiently used to provide real-time data-driven insights for accurate data and performance management. However, it is important that HR professionals determine core business functions within the organization that require the implementation of AI in its various forms.
Moreover, if we begin to see conversations circle around the impact of AI on HR solutions across diverse industry verticals, the future of work definitely looks promising. Therefore, if technology experts and HR teams work together from start-ups to large-scale enterprises, AI can most certainly transform the potential of human resource functions for the better.
Explore cloud-based AI-driven tools by ZingHR that caters to workforce productivity, talent acquisition, talent management, employee engagement and real-time HR analytics tailored to your needs in the most efficient way.