Top 6 Factors Influencing Employee Experience (EX) in HR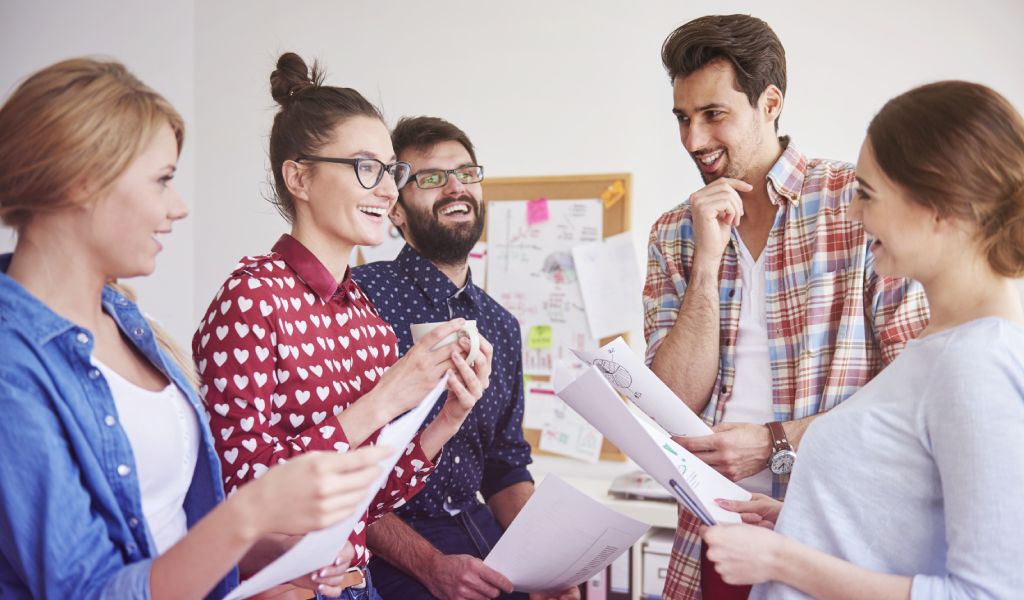 In terms of assets in a forward-thinking enterprise, there is no doubt that people top the list. From selecting the right recruitment strategy to designing omnichannel performance metrics, without employees, the picture would definitely seem incomplete. Therefore, for an emerging business to gain a competitive edge, it's extremely important to focus on offering seamless employee experiences.
Understanding Employee Experience (EX) 
According to IFP, Employee Experience (EX) essentially is about understanding the perceptions and feelings of employees across different facets of an organization. All the way from hiring the right candidate until how a candidate feels when they resign, everything contributes to designing an efficient Employee Experience.
Now, transitioning into business environments after an overwhelming couple of years, enterprises must leverage technologies that can support a distributed workforce. With aspiring job seekers looking to work with organizations that implement an employee-centric work environment, HR technologies can indeed focus on digital collaboration solutions, ensuring peer-to-peer engagement and enhanced performance.
Although traditional HR models can yield results, it compromises time and most importantly, the efficacy of strategies that are focused around employees. On the other hand, if organizations curate a future-ready framework with the help of innovation-led technologies, enhancing employee experience becomes efficient and streamlined.
Here are top 5 factors that directly influence employee experiences:
Cloud-Based Recruitment Solutions 
Recruitment, as a business function, is a core ingredient that promotes organizational efficiency and productivity. The effectiveness of a hiring strategy can determine how committed your workforce turns out to be. For instance, if the entire recruitment process involves a ton of paperwork with complex procedures on different platforms, the overall experience is compromised.
On the contrary, when the entire hiring experience is digitized, potential candidates are more involved as the process is customized to understand their needs and grievances until they are onboarded.
For example, ZingHR, a growth-oriented enterprise, offers cloud-based HCM solutions that are employee centric. Digital Onboarding is one of their solutions that leverages the potential of AI-driven Chatbots to optimize sourcing and screening candidate applications.
Furthermore, designing a hiring process in a digital format can help recruiters connect and engage with new hires, build efficient work relationships and most importantly, promote employee experiences.
Three Cheers for Employee Engagement  
According to a study by Gallup, companies with highly engaged employees generated 21% greater profitability and 17% greater productivity than those with disengaged employees.
Now that the world is ready to move on after the impact of the pandemic, the future of work looks a lot more promising. Moreover, businesses have witnessed an inspiring paradigm shift that clearly gives an impression that employees at large look for fulfilment and value-added relationships at work.
The rapid upsurge of cloud-based HR tech that leverages the potential of Machine Learning (ML) and Artificial Intelligence (AI) is a massive leap towards enhancing employee experiences. Although it's important to acknowledge employee feedback, for a large enterprise, it becomes a challenging task to have face-to-face interactions with every single employee.
Besides, with people aspiring to work from remote locations for that added flexibility, conventional models are no longer sufficient. True progress, irrespective of the size of the organization, depends on adapting to change through future-ready technologies that can facilitate a seamless employee experience.
For instance, integrating digital collaboration tools into independent HR systems can help organizations utilize an omnichannel experience to promote employee engagement. Also, designing an internal social networking platform can help employees interact and engage with peers, share their perspectives along with process-related opinions.
Alternatively, with data-driven HR analytics, business leaders can evaluate employee needs and analyse what makes them truly happy at work.
Employee Wellness for the Win
In order to inspire the workforce of the future, organizations must value and care about employee wellness and safety. The quality of work reciprocates because when an employee truly feels safe and fulfilled at work, a high-performance workforce is more or less a given.
The idea of just getting the work done doesn't sell anymore. There are several factors that foster top-notch performance and as business leaders, one must focus on how to fulfil employee requirements and incorporate an inspiring work environment. This primarily includes protecting the wellbeing of employees.
In the post-pandemic world, enterprises have the liberty to explore technologies that can design a streamlined employee wellness initiative, build a robust performance framework and significantly improve mental/physical health of employees.
Eventually, a transparent wellness program for your workforce can directly translate into seamless employee experiences.
Digital Learning Resources – Future of Work? 
Hiring the right candidate is only half the work done. Once an employee is onboarded, based on the necessity of the job, HR managers must invest in upscaling core competencies. Offering flexible and digital training models is a great way to first, enhance employee experience, and second, offer customized solutions.
On the other hand, when employees are required to attend hours of physical training sessions, it only increases paperwork, which isn't ideal for a future-ready enterprise. ZingHR's very own Zing Learn is an AI-powered Learning Management System (LMS) that offers personalized training content for employees. With Zing Learn, managers can develop talent needs, invest in micro-learning programs and track online courses.
Driving Experiences Through Next-Gen People Analytics 
For an employee to feel invested in an organization, it's important that business leaders evaluate and analyse independent requirements. From flexible work environments to practicing an inclusive work culture, everything plays a vital role in improving employee experiences.
With future-ready people analytics, HR managers can analyse actionable insights through digital feedback forms and fill any gaps required. Using AI-driven analytics, organizations can rely on real-time information, understand which part of the job employees are invested in, evaluate concerns and translate strengths into performance metrics.
ZingHR – Cloud-Based HCM Tools for Streamlined Employee Experiences 
The impact of prioritizing employee experiences is to implement an organizational culture that thrives on collaboration, ensuring high performance and an ethical work environment. Furthermore, a seamless employee experience can turn into a better customer experience, eventually resulting in a win-win situation internally and with external clients.
ZingHR, a Gartner recognized enterprise, focuses on empowering emerging businesses to realize the scope of future-proof technologies. From Digital Onboarding models to Robotic Video Interviews, choosing ZingHR as your technology partner can ensure:
Business scalability and excellence
High performance due to employee-centric HCM models
High employee experience
Interactive learning through customized learning management systems
Outcome-driven results
For more on our solutions, visit www.zinghr.com or click here to book an experience!