6 Ways to Empower Diversity and Inclusion using HR Tech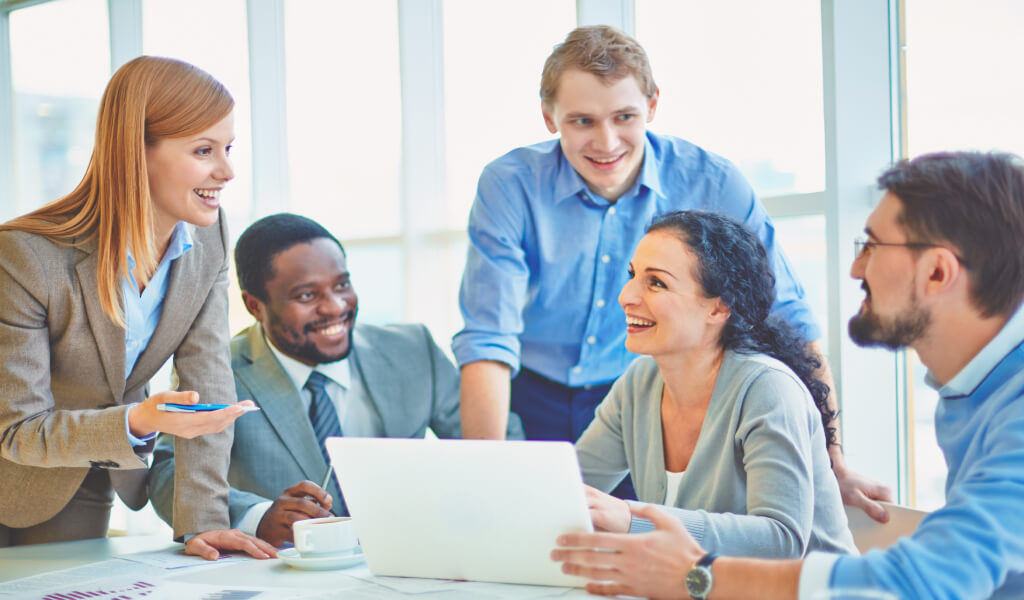 Leveraging HR Technologies to Inspire an Inclusive Environment
At its core, the impact of Human Resources, on Diversity and Inclusion, is imminent. From boosting employee morale, maximizing workforce engagement, implementing an inclusive work environment to leveraging agile and robust competency mapping models, the influence of digital HR technologies is already on its way to inspiring diversity and inclusion at the highest level.
It goes without saying that the future of employee engagement and experience depends on human resource models that are tailored to every individual, ensuring a productive, strong and most importantly, a successful workforce.
Furthermore, organizations conducting interactive forums such as town halls can inculcate the inherent culture of inclusiveness and devise strategies that can help HR leaders align individual performance to holistic diversity goals.
Along with enforcing a positive culture that showcases different values and beliefs, recruiting a diverse and inclusive (D&I) workforce can promote thought leadership and drive innovation. HR tech that can integrate D&I essentials can ensure best hiring processes that complement setting high standards for retaining talent, business scalability and profitability.
Here are 6 ways to empower diversity and inclusion using cloud-based HR technologies:
Resilient Recruitment Strategies
Recruitment or talent acquisition plays an integral part in driving diversity and inclusion. Without the right people equipped with the right resources/technologies, challenges are inevitable. Leveraging innovation using cutting-edge HR technologies can enable or support startups and large enterprises meet their D&I goals, build real-time performance strategies and efficiently scale current business models.
According to a report published by Redthread research and MERCER, 43% of D&I technology solution providers focus on talent acquisition. Therefore, it is vital that recruitment strategies be tweaked to meet current D&I demands through state-of-the-art HR technologies, ensuring a committed, reliable and a relentless workforce.
ZingHR's AI-enabled robotic interviews optimizes and automates the recruiting process with key features like human-less interviews, improved analytics for intelligent hiring, real-time emotional analysis and personality assessment using speech, offering an equal and fair opportunity for all.
Analytics – The Way Forward
Gone are the days when manual interpretation of data and individual performance were considered reliable. To invest in HR technologies and empower D&I, enterprises must think ahead and devise future-ready strategies that can stand the test of time. Human resource solutions that facilitate automation and real-time analytics can help businesses gain actionable insights and design performance metrics to analyse, identify and execute D&I efforts.
What are the underlying benefits of HR technologies? To answer this question, let's roll back to the importance of data. Efficient and optimized data management strategies can define the way an organization functions. From measuring productivity to determining key performance indicators (KPIs), data plays a crucial role and can pave the way for incorporating a diverse and inclusive work environment. Solutions driven by analytics can therefore create a framework tailored to meet organizational goals aligned with D&I objectives.
At ZingHR, your enterprise is equipped with the necessary tools to unleash the power of advanced data analytics that can:
1. Meet business needs powered by interactive dashboards.
2. Extract business intelligence.
3. Leverage decision making.
4. Access data and reports from anywhere and at any time.
Virtual Training
There are many factors that can empower and inspire a diverse workforce. Training is definitely one of them. It comes as no surprise that the COVID19 pandemic presented its own set of challenges. With people resorting to the safety of their homes, virtual means of training an inclusive workforce played a significant part in boosting employee engagement.
Generally, virtual training in D&I is centered around empathy. With streamlined HR based VR solutions, employees can create an avatar of their own on the metaverse, interact with industry experts and gain a fresh new perspective.
Hybrid Work Tools – The New Norm
According to an article by Meta, previously known as Facebook, 75% of the teams at Meta are working across diverse geographies.
With a core desire to empower diversity and inclusion through HR tech solutions, organizations can optimize a hybrid work culture to increase peer-to-peer interactions, build products with people across different ethnic backgrounds and with the necessary support, motivate employees to think ahead.
Based on a recent article by LinkedIn, implementing hybrid working tools can open the door for new possibilities and assist employees strike a perfect work-life balance.
Rewards and Recognition
Attracting, engaging and nurturing talent in a diverse and inclusive work environment depends on constant recognition of employees for their valuable contribution towards independent business goals.
What's more, aligning individual aspirations with a collective organizational objective can induce a sense of commitment and resilience for the best outcome. Most importantly, recognizing and
rewarding a workforce focused on D&I can encourage peer strengths, while appreciating their uniqueness.
Employee Experience Matters
It all boils down to the employee experience. Leveraging HR tech solutions can help business leaders and human resource professionals have a profound impact on shaping work environments into practicing a culture that thrives on fostering inherent human qualities.
Therefore, creating a strategy that essentially revolves around employee experience can track diverse perspectives and how it resonates with diversity and inclusion.
There is an evident rise in startups and large enterprises that have begun to harness the potential of D&I initiatives with the help of future-proof HR technologies. Leveraging streamlined end-to-end human resource management (HRM) processes is the best way to identify talent, optimize performance and nurture growth!
Discover ZingHR's suite catered to talent management, talent acquisition, and employee engagement solutions to increase new hire productivity, boost workforce retention, and leverage HR solutions for real-time tracking.
The future of work is here stay. Experience it all with ZingHR.