Hire Smart with the Power of Machine Learning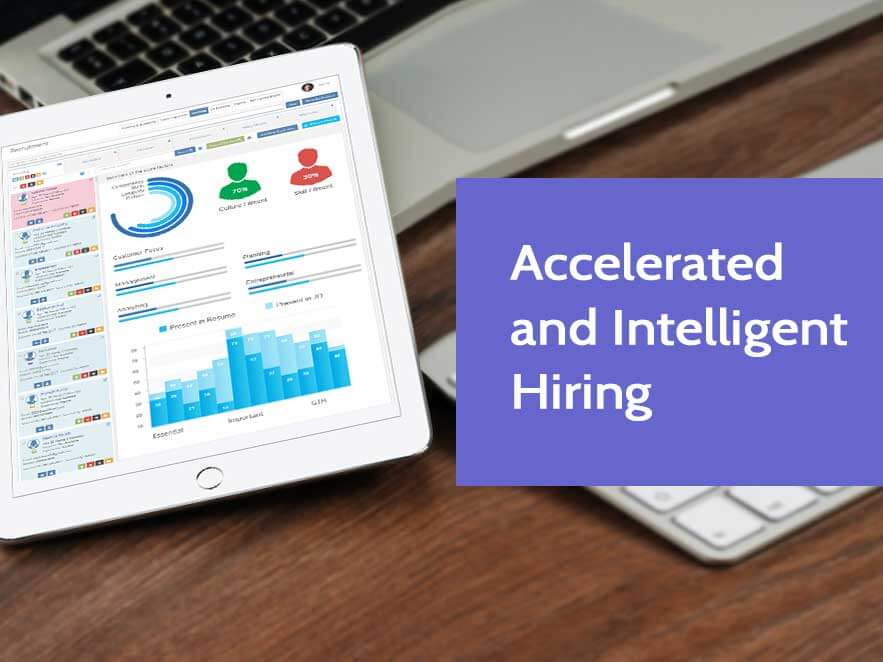 Leverage the power of Machine Learning to hire smart
In search for the perfect candidate, most corporate HR departments struggle to deal with an avalanche of data, and find it challenging to match a job seeker's CV with the job description.
Machine Learning revolutionizes recruiting by applying complex mathematical calculations to analyze the behavior of a potential employee.
Makes faster hiring decisions as the requirement for the right candidate is clearly defined. Reduces resource time and efforts and hence the overall cost for an organization. Eliminates interviewer bias, predicts candidate behavior, reduces attrition and accelerates the decision making process with better accuracy.
ZingHR's Machine Learning Hiring Tool
ZingHR's Machine Learning capabilities help map skills and competencies of the candidates, deriving the percentage of compatibility with the JD and compiling a report in a significantly shorter time span. With Microsoft's Cognitive and emotional analysis, ZingHR revolutionizes businesses and ensures faster and smarter recruitment.