HR Tech and the Revolutionary Change in Growth Management for Enterprises and Growing Organizations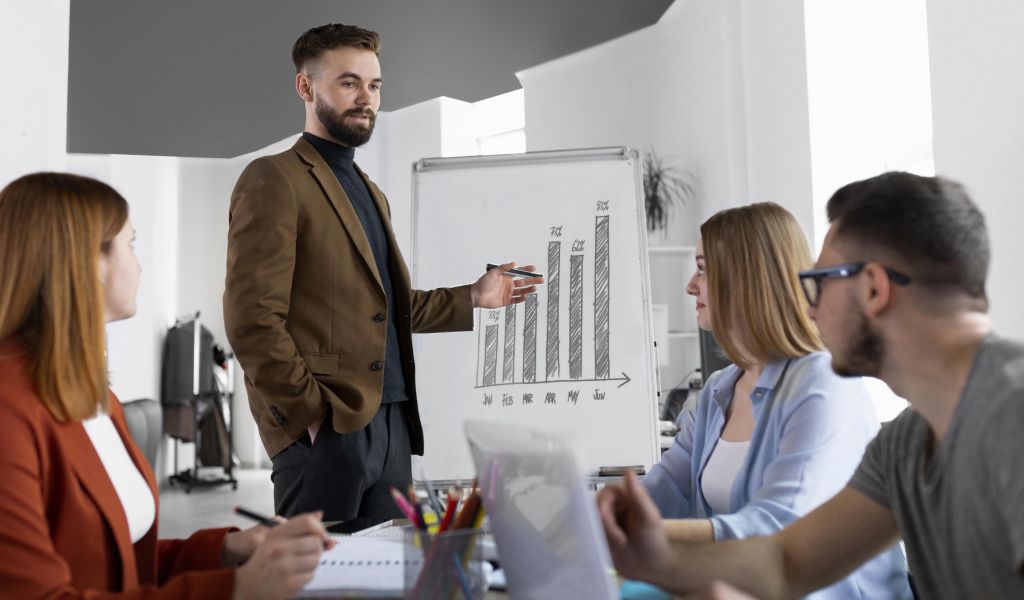 Considering the impact of innovation-led HR technologies, the future of work with regards to human resource investments in the post-pandemic era definitely looks promising. In its core essence, the sole purpose of digital AI-powered solutions is to leverage the potential of automation and most importantly, reduce the extent of human intervention on recurring tasks.  
On the other hand, optimizing cloud-based HR tech can help enterprises focus on streamlining employee experiences, enhancing operational performance and designing centralized collaboration platforms.  
What is Growth Management?
According to Martin Hacks, Growth Management is a combination of techniques and strategies that are committed to bring several disciplines together on a single platform through an inspired growth mindset, work designs, and scientific methods.  
The primary goal is to curate a set of strategies that can streamline robust development and growth parameters intended to facilitate innovation at the highest level. As for a large enterprise, the secret is to explore new business opportunities and optimize a process that bridges the gap between the challenge/problem and the solution.  
Impact of Technology on Organizational Growth and Development 
Transitioning into the post-pandemic era, organizations relying on traditional business models can no longer strike a competitive edge. Therefore, there is an imminent need for large-scale enterprises to foster growth management by using future-ready HR tech.
If you're a large enterprise, based on the business function that requires automation or the impact of digital transformation, working with a technology partner can offer you the expertise along with the tools necessary to maintain performance and human resource efficiency.
For example, ZingHR, an innovation-led enterprise offers employee centric HCM technologies tailored to large organizations. With the commitment to transform recruitment and workforce productivity, partnering with ZingHR is your gateway to inspire a digital workforce from day one!
Here are some of the benefits your organizations can harness by using state-of the-art technology:
Drive streamlined recruitment models
Optimize digital workforce collaboration channels
Render top-notch outcome-oriented productivity
Efficient utilization of tangible resources
Improved decision-making, control and visibility
Therefore, considering the multi-faceted benefits of technology irrespective of the size of the enterprise, the future of work from the HR perspective looks promising in every regard.  
Contribution of HR Tech to Growth Management 
One thing that organizations must realize is that uncertainties in a competitive environment are inevitable. Hence, if business leaders aspire to be in a position that translates to development and success, the idea must be to stay prepared. As a result, the attention automatically shifts to technologies that can bring about change through innovation rather than depending on outdated HR models.
Here is how investing in HR tech can empower your enterprise to always stay a step ahead and efficiently optimize growth and progress:
1. Cloud-Based HR Tech – Driving Agile Growth Management 
Agility from a business perspective depends on a mindset that focuses on enhancing collaboration and engagement. Traditional business models have limited scope to stay agile as the potential of change and innovation is compromised. Here is where the word Digital Transformation truly holds its meaning.  
With digital solutions, large enterprises can leverage the power of advanced data analytics, set performance benchmarks based on real-time insights and focus on the way forward. In terms of collaboration, HR tech can help leaders integrate digital engagement channels that can help your employees and managers establish connections for an omnichannel experience.  
2. Investing in a Digital Hiring Experience  
For an organization, the employees are the greatest resource. Although technology can play its part in automating business processes, it's the people who are responsible for understanding and implementing technologies required across the organization.
Essentially, rather than considering recruitment as a separate business process, hiring must be truly integrated into the core business strategy. The primary goal of any recruitment process, irrespective of the size of the company is to enhance candidate experiences. This involves digitizing the entire hiring framework as people are transitioning to adapt to flexible and remote work environments.
For instance, with Digital Onboarding models, recruiters can seamlessly interact with new hires and leave scheduling interviews to AI-driven chatbots. It gets better. Furthermore, with technologies such as remote robotic interviews, hiring managers can analyze candidate behavior and mannerisms through face recognition. 
3. Understanding and Acknowledging Technology Requirements 
Before exploring technological advancements that might suit your organization, try to thoroughly understand business processes and focus more on the organizational requirements rather than entirely on technology. Identifying business functions that can be automated can help your enterprise focus on exploring digital solutions for future-ready results.  
3. Digital Feedback – The Path to Streamlined Growth Management 
The general idea of automating business processes is to reduce human effort on mundane and administrative tasks, eventually reducing paperwork. On the other hand, it's extremely important to have your workforce across diverse business units involved in the decision-making process.
Making your employees valued and appreciated for their opinions is a great way to boost their morale, while ensuring workforce engagement. However, how should organizations go about collating employee feedback without making the process tedious for everybody?
The solution in this case is to go digital and adopt technologies that can circulate digital surveys. For example, at ZingHR, the digital survey model uses several tools such as Pulse and Employee Sentiments to design feedback forms that can enhance the employee happiness quotient.
As these solutions are available on mobile applications, it becomes even more easier for business leaders to take the survey on a unified platform.  
Streamlining Growth Management with Digital Solutions to Facilitate Transformation 
Before adapting to change using HR tech, it is imperative to have the necessary experience and expertise in implementing them. Hence, if you are an enterprise not yet transitioned to automating individual business processes, it is recommended that you work with a technology partner, who can design a future-proof roadmap so your enterprise has a hassle-free experience.
As a Gartner recognized enterprise, ZingHR is driven by the commitment to empower SMBs and large enterprises realize the potential of integrating employee-centric HCM solutions into business functions that require transformation. With an intention to offer outcome-oriented business results, choosing ZingHR as your technology partner can help you design a roadmap for:
A business-centric approach
A ground-zero perspective
Customer longevity
For more on our solutions, please visit www.zinghr.com or click here to request a demo.