Information Security and Power of Data for an Enterprise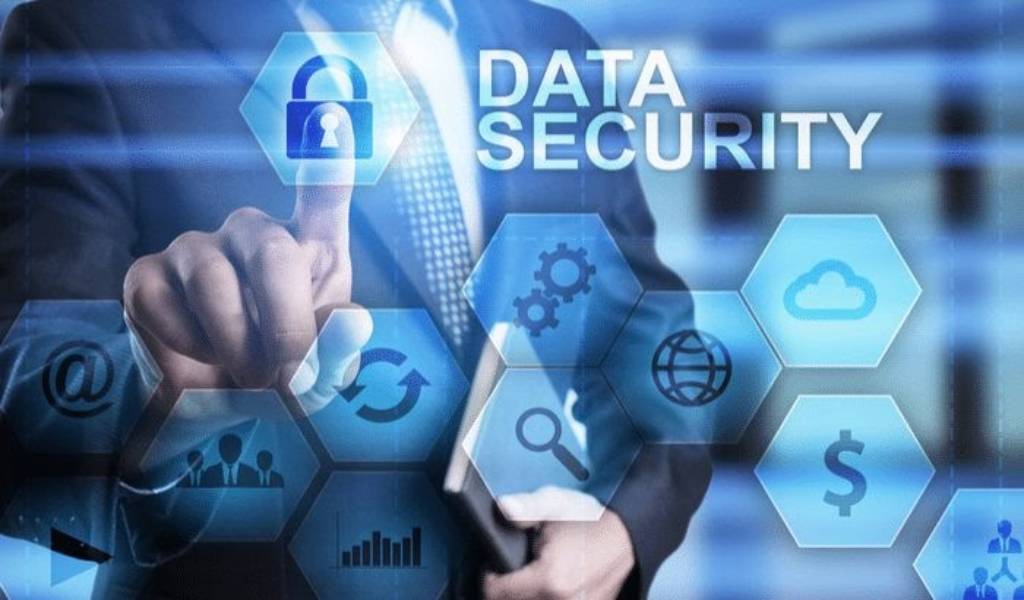 What is Enterprise Information Security?
In brief, the mechanism used to keep staff, records, and technologies safe and up-to-date at company levels is company information security. To build one unified whole from different parts of the organization, we need a comprehensive top-down approach. Some of the technology, for example, might be outdated and needs to be updated. An enterprise approach will make protecting data and privacy easier while avoiding security leaks.

What you have to remember?
Cloud storage can help reduce on-site security expenses. You don't need an on-site guard to shield them from incursion, so without a server bank, information is saved on-site. However, to keep hackers from breaching the data remotely, you need to improve cybersecurity. The level of protection your Cloud providers give you doesn't have full power to apply security to your end.
The failure to control non-business devices may be an essential challenge for company security to avoid leakage from unauthorized devices, implement a transparent BYOD (Bring your own device) policy inside your company. Protection at the business level will reduce your organization's exposure. However, people also have to do their part.
Your staff will play an essential part in your security strategy for your business. Poor password habits or social engineering will thwart the most robust enterprise safety. Employees that do not appreciate the value of safety can be the missing point for a security solution that is otherwise robust.
The smart security strategy in the company limits access to only those who require it to carry out their work effectively. Any access point is a possible leak, which avoids accidental or malicious exposure by limiting access.
Senior management, in many cases, regards the IT department as the responsibility of enterprise security. It can be an expensive mistake. Information is also the most precious asset for companies. Decision-makers have to take it seriously to secure it.

Why Data Security?
Worldwide organizations invest extensively in cybersecurity (IT) technologies to secure their vital infrastructure. The means for event detection and response to corporate interests are three common elements: personnel, systems, and technologies whether a company wants to secure the brand, intellectual capital, and customer information or have controls for sensitive infrastructure.

Why is Data Necessary for Your Business?
The collection of data today is reasonably easy to help you understand your clients and market. Indeed, the possibility of so much knowledge to deal with has become too easy.
While the average small company has less data than significant players, it doesn't mean the big data are out of boundaries. Big data is, in turn, more suitable in many ways for small companies because they are usually more flexible and can take faster action based on data.
The analytics helped 49% of respondents make smart decisions; the strategic initiatives are better enabled by 16%, and the relationship between both consumers and partners is better enabled by 10%. But you must know how to get the maximum use of the data to make full use of data and analysis.
Five ways in which data can assist enterprises of all sorts and Larger Businesses in particular.

Data Helps you Make Decisions.
Any company with a website and a presence on social media that supports all types of electronic payments collect data on customers, user habits, web traffic, population, and more. If you will learn to do so, all of this data is full of potential.
Although a decision is influenced by many aspects – what is happening inside the company, worldwide news, the gut – nothing is compelling as hard evidence to back you up. You can't afford to lose the profit-enhancing power.

Data Helps you Solve Problems.
How do you see what went wrong because you have seen a slow sales month or have seen a low-level marketing campaign? Tracking and analyzing business process data allows you to identify failures in performance to understand each aspect of the process better and realize which steps need to be resolved quickly and perform well.

Data Helps you Understand Performance.
In other words, data makes you see results. Sports teams are a perfect example of organizations collecting success information to develop their teams. There is currently no specialist team hiring a data collector and analyst team to help improve the play. They also update reports on who does what is well and how the team will succeed.
Have you ever asked how your team, department, business, marketing efforts, customer support, shipping, and other companies do? Data analysis and review will explain how it works and more.
How do you recognize when your money gets spent? If you do not know the results or marketing of your employees? If you have a top-level sales representative to whom you are most likely to submit. But when you examine the numbers, it reveals it closes transactions at a lower rate than one of the other sales representatives that get less lead but close deals at a higher percentage. Indeed, such output data, which will affect how you exchange leads, can increase profits. Performance data have the clarity needed to achieve improved results.

Data Helps you Improve Processes.
Data allows you to understand business procedures and develop them so that time and money can minimize. Any organization feels the impacts of waste. It depletes resources, wastes time, and overall has a negative effect.
Bad advertising choices, for example, maybe one of the biggest wastes in a company. However, with data that show how various marketing platforms work, you can see which offer and concentrate on the highest ROI. Or why those channels do not function and improve their performance should you explore. Otherwise, you could, therefore, build more leads for the budget without increasing the marketing cost.

Data Allows you to Understand Customers.
How do you do without data whether customers like your products or whether your marketing campaigns are effective? Data is essential for the customers and the market to understand.
But if you don't have the right resources to help you learn, it can be easy to get lost in all the data you have. For SMBs in particular, the easiest way to reach and view customer data is to use a BI solution tailored to increase sales.
The table stakes are today running your company using the data. You would be a company of the past if you cannot use data to find insights that direct your business into the future. Fortunately, the progress made in data treatment and visualization would make it simpler than ever to expand your company. And there are tools for using it.