5 Tips to choose a reliable online HR software for small business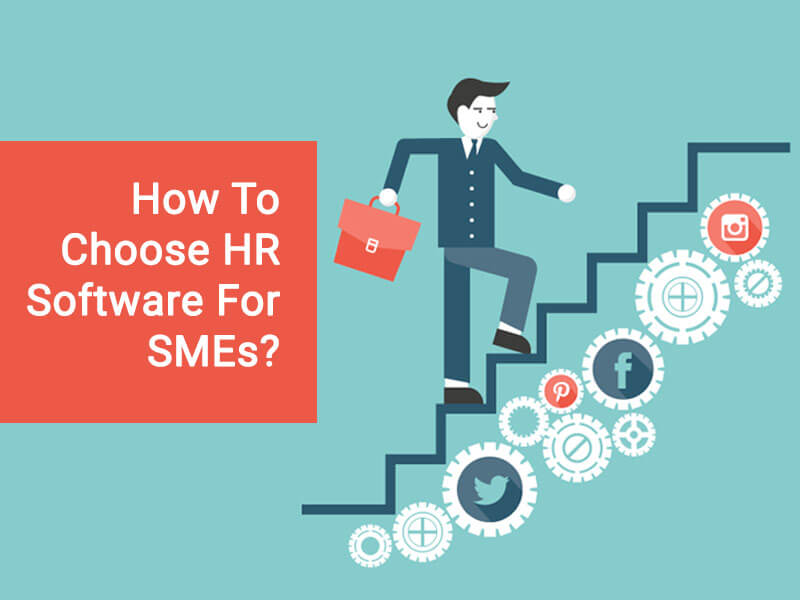 HR in small businesses deals with managing spreadsheets, paper forms, employee records and almost everyone can attest to the fact that this practice is chaotic and inefficient for proper streamlining of the work.
A HR management system is essential for small businesses to be able to focus on business goals rather than spending too much time on HR admin activities. A proper HR system ensures that the employees are satisfied and engaged, which in turn contributes to the success of the company. HR is not only about sick leave requests and holiday logging, it is also about payroll management, performance management, time tracking and lots more.
An Online HR software helps you to keep all the elements in check. It streamlines and simplifies the administrative procedures. It also increases the level of communication between the employees and the management, which in turn makes engagement building a core value of the company. An online HR software becomes a central location which helps to store, manage and monitor all employee data.
Most small businesses don't have a dedicated HR system and thus opting for an online HR system provides easy solutions to the company to be able to manage their most important assets. Most companies in top cities like Mumbai , Delhi , Bangalore , Chennai and Pune have moulded in the Online HR system for the overall efficient management of the employees.
Hence while selecting an online HR Software, here are a few things that small businesses should consider.
Flexibility – The online HR software should be able to mould itself around your company's workflows and processes. Many HR software solutions are rather inflexible and end up adding to the inefficiency of the company. Other than being flexible, the software should also be easy-to-use with intuitive functions, simple navigation etc.
Scalability – When a small business start growing, it is not possible to change the entire online HR software to meet the new requirements. HR teams and authorized users should be able to log in to the system from anywhere, through any device so that the company can expand without having to purchase new software for each location
Employee Access – The online HR software system should make it easy for your employees to access their personal details, compare and choose benefits, review their claim history and more, across various devices. Employees now-a-days want access and control over their HR information, thus allowing HR staff of small businesses to focus on other priority tasks
Comprehensive – It is necessary that your online HR software is comprehensive, covering all your tasks and functions including on-boarding and off-boarding, paid leaves, employee management and much more. You don't want to invest in an online software, that will only increase your workload
Compliance – The online HR software that you choose should have built-in systems that allow you to stay in compliance and are supported by the vendor to avoid penalties, fines etc.
At ZingHR, we specialize in providing online HR software solutions based on the requirement of the company, keeping in mind all the factors that will only help you grow your business further while taking the load of HR management off your shoulders.