Why HRTech Is The Best Tool During These Times ?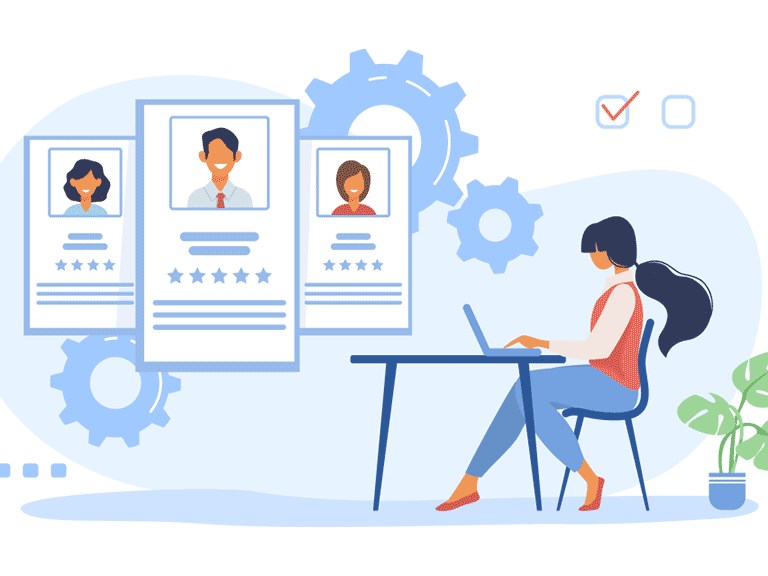 Are we taking advantage of top HR tech tools?
Especially in a crisis like these, we may be missing out on opportunities to not only increase the efficiency and accuracy of your HR Function but also enhance employee engagement. HR tools can help you increase the Productivity of the Employees and help your business function smoothly.
Make Sure Your Employees
Get Recognized
Employee engagement has emerged as a
critical driver for success of businesses today. Induce a sense of belongingness, closeness and friendliness within your organization during these tough times by recognizing your workforce.
Employees Are Marked For
Their Hard Work
Geo-Fencing Mobile-based
Punch – in /Punch – out will make
sure that your attendance is marked
for the day you have worked on and
gets you digitally connected workforce.
Keep Your Employees in The Loop
Connect seamlessly with everyone irrespective
of any location or time and keep them up to
date by using Company Announcements.

Make Sure Employees
Get Paid on Time
During this difficult hour and overall lockdown
situations, manage and process your payroll seamlessly from anywhere. Make sure your employees are paid on time with faster processing,assured accuracy and better compliance.


Upskill Yourself and Make the Most of the Lockdown Period
"Keep Training and Keep Learning Until
You Get it Right"
Learning can never go waste and you can
certainly use tools like learning management system to study new courses, learn new domains and expand your array.