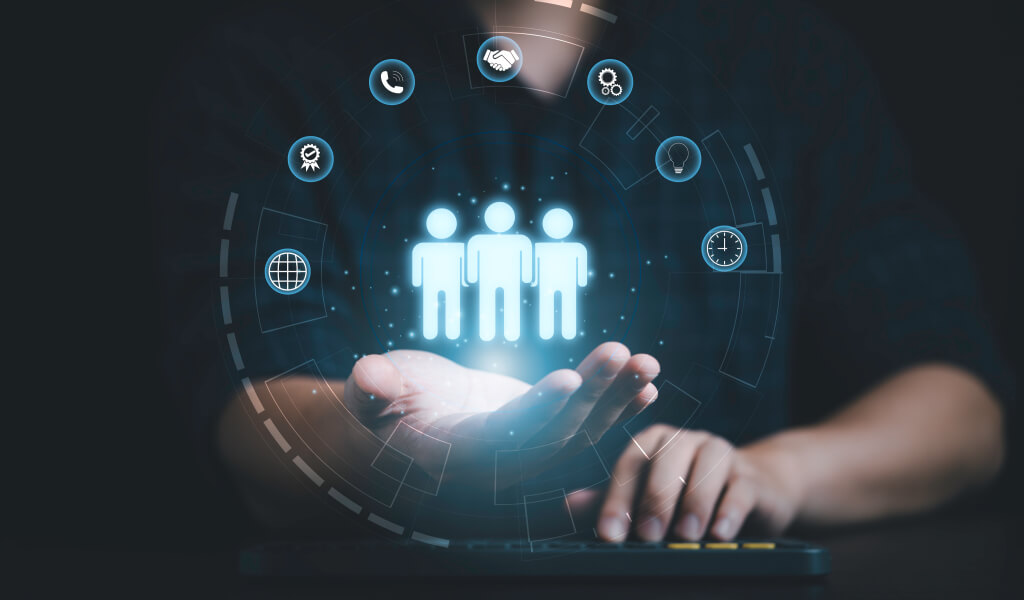 Prioritizing People, Profit, and Planet – A Balancing Act
At ZingHR our priority has always been understanding how to enable the world to work better by bringing focus to People, Profit, and Planet. At the recently held SHRM Tech22 convention, our CEO and founder Prasad Rajappan spoke about the importance of the triple bottom line in HR practices and the role of ESG in driving good growth. Here are some key takeaways from that conversation.
Change is already here
There was a time when HR Tech was seen as only a solution to payroll, attendance, and approvals. But today, if you look around you, HR Tech is solving much more than that. The leading question that we, at ZingHR, answer for our clients is – how can we help you attract and nurture talent? Increasingly boards are looking at improving their ESG (Environmental, Social, and Governance) practices to meet future expectations of employees and customers alike. ZingHR has envisioned a clear need to embed ESG values into the very DNA of a business by involving every level of the workforce. With the help of HR Tech platforms, company goals can be redefined and better aligned to what's good for people, profits, and the planet.
Hire to Re-hire
The future of work is not only about the tech that will enable it, it is also about a new generation of employees who will question the socially and environmentally responsible practices of the companies where they seek employment. The key to retaining a happy workforce will depend on how well businesses are able to integrate better and more forward-thinking ESG practices. Already the best workplaces boast of pathbreaking policies that improve inclusion, sustainability and flexibility within their structure. Retention-focused solutions that drive growth and keep common good in mind have been at the forefront of ZingHR's work.
From Monitoring to Mentoring
The concept of a work-life balance was redefined with the coming of the pandemic. Workplaces today do not look the same. With fewer people and greater distances, the HR challenge has moved from attendance and performance to learning and engagement. Today, with the help of HR tech and unified platforms like those ZingHR can offer, it is possible to resolve problems of training, performance measurement, and employee experience even in hybrid work environments.
HR and the Key to Profits
Top line and EBIDTA margins have been the discussions that preoccupy the uppermost levels of management in any business. But the ties between better profits and good HR practices is closer than we think. The key is to drive productivity. Zing HR has implemented various solutions for different verticals to tackle the problem of productivity. For instance, tech-enabled tools like ZingHR's Zero-touch Payrolls, double up as business tools when they allow you to measure costs down to each hour of work (if needed), and compare it against sales data to know gross margins.
Leveraging People to Benefit the Planet
There is a tendency to think that People, Profits, and Planet are mutually exclusive as beneficiaries of good business practices. In fact, the three are interlinked and need to be balanced for the best results. By showing boards and company leadership how ESG-led goals and OKRs can directly impact even the lowest levels of the workforce, HR teams can influence the introduction and promotion of better ESG practices within a company. An approach that goes beyond simple resource allocation is important so that each employee is instilled with a sense of pride and participation in building a better world and future.
About ZingHR
ZingHR is a Gartner-recognized, Global HR Tech Venture, accelerated by Microsoft, and funded by Tata Capital with more than 900+ customers and 1.6 million active users worldwide.
The ZingHR platform offers a complete cloud-based, Hire to Rehire, HCM solution which is delivered using future-ready, innovative technologies & concepts such as Blockchain, Artificial Intelligence, Machine, and Deep Learning Algorithms. We pride ourselves on providing vertical-focused solutions, all available in 26 global languages (including Arabic). We have integrated all local compliances & practices into our highly configurable platform.
Our value proposition lies in enabling organizations to achieve audacious, tangible, and measurable success, such as ESG goals, Top Line increases, EBITDA improvements, People Engagement, Employee Experience, and People Productivity.
CHROs, CFOs, CIOs, CEOs, Boards, and Investors all embrace the collaborative engagement style adopted by ZingHR to transform business processes and achieve critical business outcomes.