How Work from Home Post COVID-19 Can Be Streamlined By Cloud HR systems?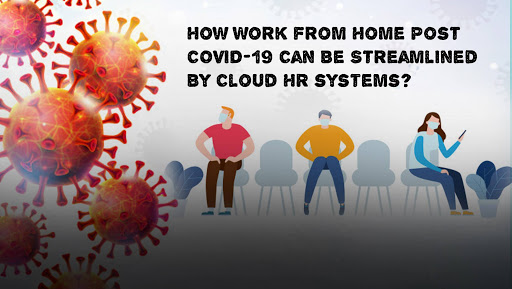 The Covid-19 pandemic has been one of the most affecting and human susceptible diseases that has created a situation of global risk. Beginning its roots from China, the virus has spread on quite a wider scale making the entire world fall apart. With the cure yet to be confirmed, the whole world is trying to gain pace in the mid of the same and continuing with the regular work from the office.
Work from home is becoming the new trending culture and therefore, both employees and employers are looking for various mediums to forgo with the same. Right from managing the day to day operations, it is very important to keep a track of the human resources involved in the same. Several cloud HR software is helping in carrying similar functions and gaining complete control over their active human resource. In fact, cloud-based HR solutions have evolved as one of the best ways to streamline the entire system that will to enhance business continuity and productivity, post the Covid-19 crisis.
Challenges with WFH Culture and HR Policies
Even though, the work from home culture did exist in some for the organizations earlier as well but, with a whole lot working in a similar environment, the HR challenges have also increased.
Keeping the employees engaged in a similar pattern as compared to its previous version is a tough job for the HR personnel. Face to face interactions had a different impact and value as compared to remote-based work culture.
Adjusting the employees in this new era work culture is another figured-out challenge that the HR people need to take care of and set alignment towards. Therefore, the need for the formulation of new and effective WFH policies is a must.
How can Cloud HR systems help in the alignment of work from home post-COVID-19?
Cloud HR systems will not just simplify the HR function, increase employee engagement and productivity.
Since they can be accessed from anywhere, this is the best way to have work from home culture to follow the social distancing rules, without letting the organization's work gets hampered.
Cloud-based HR solutions will help the work execution easier and accessible with the help of inbuilt chat options, COVID tracker, geofencing tools and many more
Thus, not just during the current times but, even during the post-COVID-19 situations, cloud-based HR solutions will turn out to be an apt product in handling and managing employees across the organization.