How is Staffing Industry pivoting in tough times – A Perspective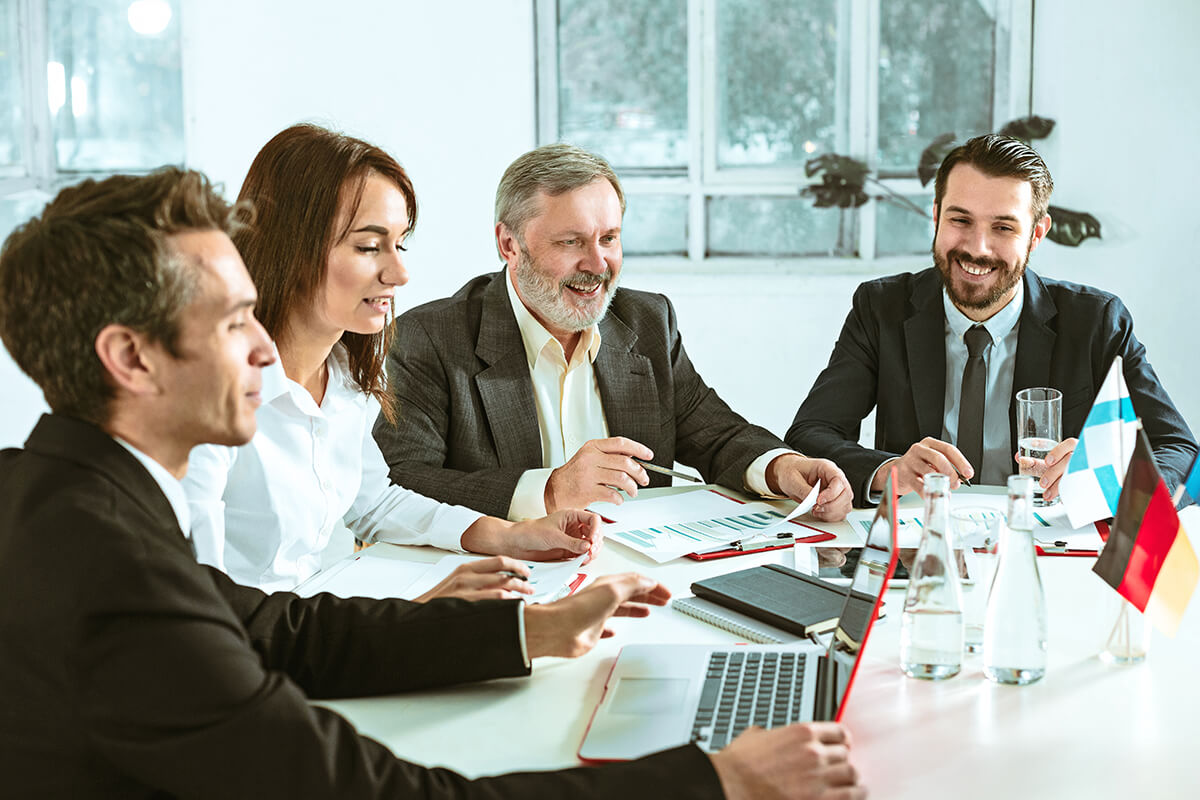 India is today the fifth largest staffing market globally and is expected to employ approximately 6.1 million flexi-workforce by end of 2021.
Over the past five years, the industry has grown at a rate of 20-25% per year, and it is not showing any signs of slowing down as yet.
ZingHR hosted an exclusive closed Round-Table discussion to understand the views of  Staffing and FMS Industry Leaders on expected trends in this industry during and post Covid.
Speakers
Ms. Bhavna Udernani
MD, Adhaan Solution Pvt Ltd
Mr. Rahul Guha
Head HR, Compass Group

Mr. Kunal Gupta
Founder & CEO,Mount Talent Consulting

Mr. Aamir Ajmal
Co-Founder & CEO, Altum Staffing & Marketing Solutions Pvt Ltd
Mr. Manish Newatia
Business Head, TeamSpace

Mr. Arun Kumar Thuyamani
HR Leader, Sodexo

Ms. Sonali Sahu
HR Manager, Adventz
Dr. D Prasanth Nair
Advisory Board, ZingHR

Mr. Paras Gupta
Solution Expert, ZingHR

Mr. Ravi Kikan
Growth & Marketing Head, ZingHR
Opening Notes
Ms. Bhavna Udernani shared her perspective on the evolution of the Staffing Industry in the next 2 years. In her opinion, the industry is expected to bloom. As experienced, Covid has led to multiple job cuts and reverse migration, this will pave the path for restructuring and corrections. Overall the demand for blue and grey collared workers might rise up.
Mr. Rahul Guha who predominantly works in the Facility Management industry, felt, looking at the current situation, many of the businesses are not doing very well and there is a need to relook at them. Due to this there is a need to look at the new service lines. According to him, in the long term, there will be a lot of learning post Covid, and the business might take a new turn; companies might need to adapt to a new way of doing business, think of new products and there will be collaborations in FMS. Technology is also expected to take a front seat.
Mr. Kunal Gupta was of the opinion that it's a mixed bag from a Staffing perspective. He had two major thoughts. First was, in his opinion, the labor costs in India are expected to go up. When China had a lockdown in the year 2008-09, they had to hike the salaries of laborers by 30-40% to reopen the factories; but this has not yet happened in India, so it's new.
Secondly, with fewer companies working, there has still been no shortage of labor (in Delhi NCR). There has been no difficulty in finding talent.
Thirdly there has been a decrease in commercials, where the companies are trying to do the best with what they have.
He feels that the usage of technology will rise further and it will be an omni-channel model.
There has been a significant change in the co-working spaces, where many are shutting down, and hotels like Marriot are opening coworking lobbies which is an exciting space to get into. Large corporates are looking to sign up and change the modus operandi in which they employ and their teams work.
As per Mr. Kunal, India is a combination of multiple growing industries and it may or may not be able to move to a complete work from home model. There is a dearth of infrastructure, lack of smooth electricity.
AI Technology can be used to check the stress levels of people. In his opinion, next 3 months would be the defining period for the industry.
Mr. Ravi Kikan shared his thoughts here, where he said there were many thoughts on merging co-living and co-working spaces in today's situation, which can boom as an industry.
In Mr. Kunal's opinion, a desk closer to the homes is a trend that we will see. Not everyone can work from home, but companies will start providing desks which are closer to the employees' home. This will have a significant effect on the staffing industry.
Mr. Aamir Ajmal agreed and elaborated on the views shared by the other panelist; where he mentioned there will be corrections in the industry. In the New Normal, some industries will bounce back faster while some would take time. Like others, the Staffing industry has also been hit by the Covid, but it will bounce back. Agreeing to Mr. Rahul's perspective, he said that collaboration is the need of the hour – collaboration between clients & service providers, with the government and with the IT enablers. Technology will now be the game changer. As per him, the touch and feel will change to Phygital.
He feels there would be a range of outcomes post Covid, both favorable and unfavorable.
Outsourcing is more than a service, where we need to take care of employees and make them feel comfortable. We need to hear out our front line workers and understand their pain points. HR Technology will play an important role here, especially for workers who are now in remote areas. We need to be more empathetic in this New Normal.
Mr. Manish Newatia gave his opening notes from both technology and business perspectives. According to him, there has been demand on crunching margins and bringing down costs across the board which include lay-offs and downsizing. Thus Staffing as an industry is already facing multiple challenges, and in his opinion it will take up to 6 months for the industry to bounce back post Covid. The agencies with presence in multiple locations will drive the growth, where the key would be to get back the resources that have moved from cities to rural areas.
Communication will be another key, where HR Tech Tools with inbuilt chat options, geo-fencing will play an important role. Large organizations are looking at a different way of working; and it will be extremely necessary to stay connected with the resources that are on ground and communicate effectively.
Mr. Arun Kumar Thuyamani had a slightly different perspective to share. He resonated with the challenges that the industry is going through and will go through in the New Normal. The first learning for Sodexo was having a large number of medical front liners in Wuhan, China. Almost 800 Sodexo employees worked there. This led to a solution 'Rise with Sodexo', where multiple customers have signed up. The pandemic made us think of solutions involving global safety standards, when our employees stepped into the factories. He currently is working as an APAC leader, and has observed that they are doing well in China and Australia as compared to pre Covid; the reason being implementation of disruptive technologies as per the requirement. As per him they are still tailgating in India, but are positive that they will be able to implement similar strategies here.
Today 90% of the market is unorganized, 5% works organized and the rest 5% is in the grey area. The swift change will bring in value driven services.
He feels it is equally important to train the employees especially the front liners; and they have developed 10000 hours of training content for the same.
Sodexo also started an open portal, https://www.sodexorise.com/, which is like Wikipedia for FMS has data on guidelines and help required in this pandemic. This is one way of combating the situation together.
Although the industry in India is in lull right now, it will grow up post Covid if we implement these strategies.
Dr. Prasanth Nair gave his opening notes, where he mentioned that he can see this industry preparing for the wave of New Normal. He shared his three observations pertaining to this industry:
Demand Generators and Source Foods will change going forward
Technology will play an important role in ensuring ease of transaction and later might replace certain mundane jobs. For instance robots cannot get infected or spread infection while working
The cost of labor might go up, given the increase in need of sanitation, hygiene and safety
Collaboration will be needed amongst partners, there will be a need for innovation in services and technology adoption would become essential.
Ms. Sonali Sahu shared her views, where she mentioned that organizations need to be focused on retail chains, agreed operations, e-commerce and logistics companies. In her opinion certain industries will change and will have an impact.
Sunrise and Growth industries focus and how staffing industries will evolve?
Ms. Bhavna Udernani feels that this is a temporary phase, and all the industries will bounce back in New Normal and have its own space. The demand and supply might be slightly affected. Growth has been observed in e-commerce, logistics and IT industry, and they have been focusing currently on them.
World has been getting back to normalcy, major manufacturing units have started working full-fledged even in cities which are under major lockdown. Apart from some problems in manpower and demand, things are getting back to normal.
How has the market responded to HRTech in terms of Staffing Industry as a whole?
Mr. Paras Gupta shared his perspective, where he said that the lockdown is getting diminished on a weekly basis and is expected to be completely diminished by the end of the quarter. The companies will run in the market in full terms; however there will be cognizance to keep the costs lower. This sentiment might lead to large companies outsourcing their workforce. Of late there has been a report that Naukri.Com has launched a live tracker, where 1700 companies are hiring for 19000 positions. Keywords like Information Technology, Network Security have seen a surge of double usage in comparison to the same month last year. One deduction might be that companies are looking at enabling their employees to work from home, which is leading to job opportunities in these domains. New unprecedented jobs like academic counselors in edtech platforms, executives for keeping a check on quarantined patients are observed. So in totality I have a positive outlook on growth of this sector.
HRTech will work as an enabler as well as an acquisition tool for this sector. It can help in process optimization as well as help the industries stand out from the crowd in a highly competitive market.
Business Outcomes can be categorized in three brackets:
Impact on Top Line
Impact on BottomLine – how can HRTech Software help in fixing revenue leakages?
Regular process optimization which HR Software Solutions  can bring into processes. It could be enabling the workforce, doing things on mobility.
Lastly, it can help the organizations to make data driven decisions.
Rise in Gig Economy and will there be any changes in the Sunrise and Growth Industries in 2020-21?
Mr. Aamir Ajmal shared his thoughts, where he feels all the industries will come back to normal, but some will rise up quicker as compared to others. Agreeing to Ms. Bhavna's perspective, he said that this phase is temporary, and New Normal might go back to normalcy. This might be of benefit as everyone will start using technology. Talking about industries, he said along with e-commerce, FMCG is also coming up; with a dent that they have got, they will come back with a bigger force in the market to make up for the losses. Essential services have been doing well even during the lockdown, but the impacted industries will come back with a bigger force post lockdown.
He also touched upon usage of technology in recruitment, where earlier 99% people opted for manual options. But the pandemic has taught us that digitization and technology are the future in this New Normal.
Will investment in digitization increase in Staffing companies compared to before? What technologies will be used in perspective of outcomes?
Mr. Kunal Gupta was of the opinion that digitization needs to increase, and processes need to be automated wherever possible. With margins getting thinner and efficiencies demanded being stronger and harder, digitization will definitely go up. A slight fall in job site usages has been observed, usage and more automation on the job site is going to increase. The Core High Tech sector is already making use of Chatbots for interviews, this might go further up. There might be an increase in assessment tools. Faster replacement is a very important point especially in staffing.
From a payroll point of view, many staffing organizations had been using only payroll management software. In his opinion, many more areas around productivity would be automated.
Emotional AI which started in western countries around 2 years back can also take a prominence in this sector.
How can HRTech solutions help the Staffing industry in Top Line and Bottom Line outcomes?
Mr. Kunal Gupta mentioned that one of the larger areas surrounding HRTech has got a large to do with NLP. Considerable advances in this area have been observed in the past few years. Tools like Amazon or Google Alexa provide a very high level of precision in conversion of instructions. One essential tool for company branding and homogeneous selection is definitely Robotic Interviews and Digital Staffing.
Digital Hiring will take prominence for two reasons; speed and quality of hiring.
There have been developments around learning, but before that there needs to be a solution on skill-mapping which includes workforce planning, competency mapping. These are the current gaps in digital staffing.
From a Bottom Line perspective, you need to have standards as in what work is expected from people and automate as much work management as possible.
Technology upgradation, measurable outcomes from Staffing and Facility Management point of view
Mr. Manish Newatia shared his opinion, in the Staffing industry the major work is to ensure that most of the workforce is live and active; and tools are required to monitor the same. Today when the majority of the workforce is working from home, it is essential for us to give insights to our customers on who all are working and who are not, for allocation of jobs to these resources.
Modules like talent acquisition software, on-boarding software, attendance management software which are more mobile and device friendly in nature are required to be implemented and used in this sector. Apart from them, some level of integration with customer staffing tools is needed to check which resources are able to perform better while working remotely; else it will become difficult for the resources to work on multiple platforms.
There are many organizations that want the staffing agency to report back to them on resource productivity. So it is essential that solutions have the mechanism to capture these details which can be shared across as and when required.
Rise of the Gig Economy, outcome based products which can give Top Line and Bottom Line Productivity
Mr. Arun Kumar Thuyamani had a perspective that the Gig Economy will flourish. In Indian market, many companies reach out to them for new ways of labor cost optimization. While from a compliance point, Gig is not the best way to do it, we have done research to check how Gig can help in both employee and employer perspective. Compliances are very strong in India, the main reason why many companies prefer having partners rather than employees. How do we make an employee work in a Gig concept is something that we are working on. From an Indian market perspective, we are working on the idea of blending both the worlds of traditional employee-employer and Gig employee who is more considered as a partner.
Technology can play a great role in terms of supporting the Gig economy, as it comes from a path where you are able to leverage the skills of an individual and pay them. Irrespective of the industry, if we are able to build a successful model, it will be helpful as the liability between the employee and the employer will not exist.
Change in labor laws for blue collar workforce
Ms. Bhavna Udernani personally feels that there will not be many changes to the labor law, but the way of working in the Staffing Industry will change. People might start looking at the productivity based model in place of regular employment. This will make the contractor the principal employer. But we are unsure of how successful this model will be, as the organization will lose control over the employee and productivity might be impacted.
Insourcing vs. Outsourcing, post Gig Economy, around 6-9 months down the line
According to Ms. Bhavna Udernani, the demand in the IT industry will definitely go down, as they will prefer having people on their payroll. For the blue collar and rest of the industry, in her opinion the numbers will not change, they will go high.
In Mr. Aamir Ajmal's opinion, we will observe a shift. Definition of outsourcing might change and its original definition might see a brighter side. It will no more be the simple vanilla outsourcing of manpower, but bigger outsourcing. The balance between insourcing and outsourcing will change, and in his opinion, outsourcing will take the front seat. Companies who currently provide only payroll management software solutions might have to get into other services like payroll outsourcing services, claims management, statutory compliances as well. This will be a game changer for everyone.
Mr. Manish Newatia drew from his own experience, where there are many customers who are now changing their work style from B2B to B2C. In his opinion, this will change the focus from outsourcing to insourcing. For instance, many banks are currently reaching out to their clients directly without relying on any channel; so virtually there is no need for a back office or contact centre resource. If this model works for them, they will not change it post Covid.
In Mr. Arun Kumar Thuyamani's point of view, a combination of multiple things will happen. First will come from the best practices; many countries have reformed their labor laws in past years and seen its multiple benefits. Sodexo for instance has a healthy balance between insourcing and outsourcing, we have multiple partners. This approach is useful especially in Europe where we follow an omni-channel approach. Also while working in multi-country contracts we are able to leverage the benefits of this healthy balance. From a technology perspective, it acts as a connector, as we have a platform Workforce, which is the same for all the employees.
Will companies be cost sensitive in adopting technologies? How important will be analytics or dashboards for Staffing and FMS?
Mr. Manish Newatia mentioned that, in today's scenario everyone is cost sensitive and careful of where they want to put their eggs. Until and unless there is a great value addition, people will not look at adding any form of costs. Analytics definitely will help depending upon which analytics meet the needs of the business model or industry.
As per Mr. Paras Gupta, there are customers who are using a platform and even their customers are using the same platform. So the comfort level that these customers get is very enticing to see. When insourced and outsourced employees use the same platform, the analytics that you can get are very synchronous. Multiple CXOs are looking at analytics daily to keep a check on their costs. For Staffing, analytics on daily payouts of the Gig workers, paid days, GSTs etc. are some of the essential analytics. Pandemic has opened wider doors for SaaS solutions in India.
In Ms. Bhavna Udernani's perspective, the adoption of technology will go high, especially in coming times when there will be outsourcing, mapping of competencies, managing attrition and lowering the costs. Analytics will make things easy as today it's extremely important to have your data ready with you to move forward.
Mr. Aamir Ajmal agreed that data analytics is a key for all leaders. If you cannot see your data in a dashboard in an easy and quick way then it adds to the problems. Analysis needs to be done for technology adoption, in terms of costs and outcomes. Another aspect is correctly utilizing the technology post implementation.
Mr. Arun Kumar Thuyamni correctly mentioned that tech is not just a single solution, but multiple solutions. So the major part is ROI especially in the times when the businesses are not doing very well. But some investments need to be done for us to bounce back. The organization needs to see the value that the solution will add and the solution provider will have to curtail the requirements and show the ROI. Sodexo has started implementing PowerBI globally with multiple platforms like finance system, supply chain, HR and operations. We have built the same view for employees as well as our customers in terms of attrition rate, overtime etc. It helps in maintaining transparency and goes a long way.
What is the outcome post technology adoption that links to the Top Line or Bottom Line?
According to Mr. Manish Newatia, value addition plays an important role, which helps in distinguishing you from the rest. For Top Line it can contribute by telling your customers that you have something different from the rest; Bottom Line in terms of if you have any offering which helps in substantial reduction of costs.
Ms. Bhavna Udernani elaborated on Mr. Manish's views and mentioned how Covid has changed the way of our working. So value addition and cost factor in her opinion are two most important factors at the moment.
In agreement with both the views, Mr. Aamir Ajmal further said it is equally important to look at the relevancy of the technology adoption at that moment; the need and urgency for it in the system.
As per Mr. Arun Kumar Thuyamani, reach in terms of audience and the tangibility that it will bring to the table are the easy metrics. But putting it in quantifiable metrics is difficult. It is equally important how we put our business case across the table and show revenue benefits.
Connect with Us