Types of Payroll Systems in Australia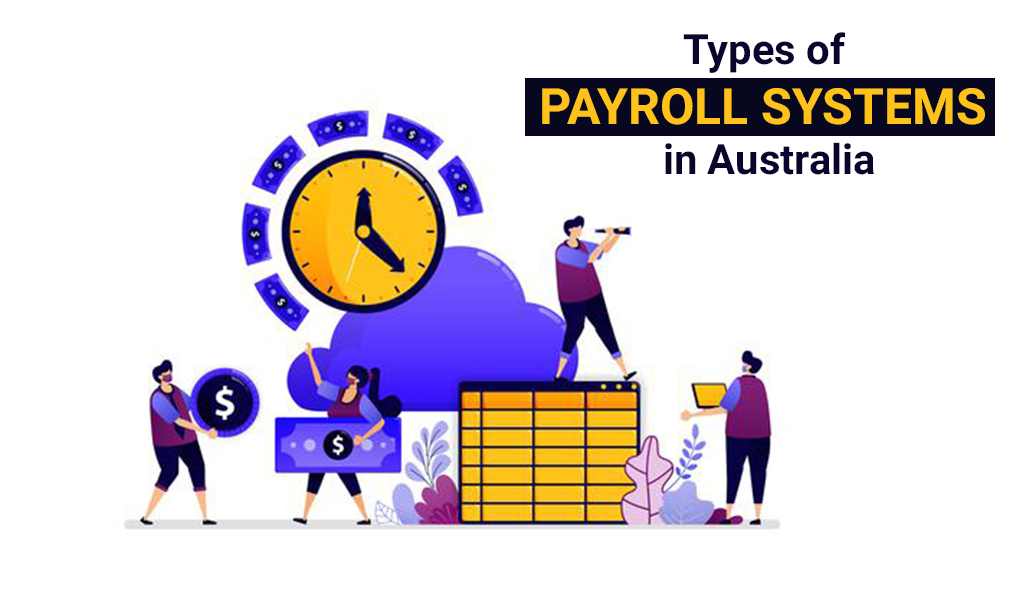 When you start your business, there are a lot of things that need to be kept in mind you. Everything needs to be focused upon ranging from keeping the employees and clients happy to keep a check on every business function of yours. One of the major factors that affect employees is the management of their payroll. There is a lot of information that needs to be processed by you efficiently.
This can be achieved with the help of some of the best payroll software available in Australia. Apart from just keeping a general record of the salaries, you also need to develop a comprehensive system for a managed payroll. The payroll systems, however, can be of the following types:
Internally Managed Payroll Systems
This payroll system works best for companies that have a limited number of employees. There are chances of fewer discrepancies when you have fewer employees. The payroll can either be managed by you or you can also hire someone from payroll management companies in Australia. To maintain the payroll records, one must possess knowledge about different kinds of taxes and laws associated with them.
Professionally Managed Payroll Systems
The role of certified public accountants and bookkeepers is seen when the payroll system is managed professionally in Australia. If you don't have expert proficiency in the management of payroll for your employees then you outsource this service to an experienced bookkeeper. You can also work with these experts on a contractual basis. However, they may not be able to carry out bank deposits, transactions, and deductions.
Software Managed Payroll Systems
The software-managed payroll systems have gained quite popularity in recent years. With the advent of several online portals and software, the process of performing repetitive manual tasks has been reduced. You don't have to suffer through the tedious processes and just have to fill in the information on the digital platforms. The online payroll systems also reduce the chances of human error and the records are maintained effectively.
Services provided by Payroll System Agencies
To stay free of worries and attain accuracy in the management of payroll, you can opt for the services provided by payroll system agencies. The agencies will completely take over your payroll responsibilities and will help you keep your employees happy. They can also perform deductions and will also organize the salary deposits for you. With the help of payroll agencies, you never have to worry about accuracy and the payments will also be made on time.
The payroll systems offer a lot of convenience to you and help you in managing your payroll effectively. Although if you have a basic knowledge about payroll systems, you can also manage them on your own. The experts, on the other hand, possess an in-depth knowledge of this field and offer you exclusive and top-class work. From the multiple options available, you can select the most feasible one for you. The payroll solutions in Australia also decrease the number of inconsistencies and make your work more efficient.