5 Tips on How to Choose the Best Payroll Software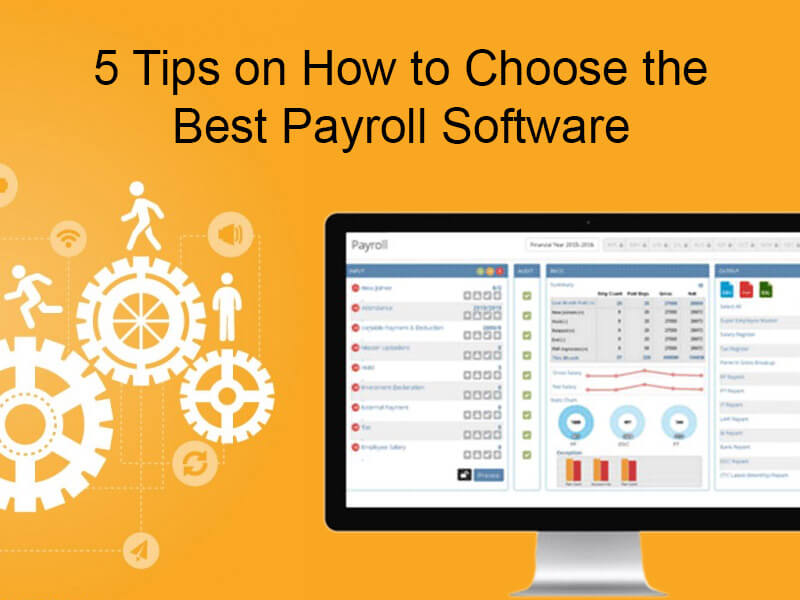 In the process of running a business, the payments of employees play a major role. If the payment system is efficient and free of errors, it not only makes sure that the employees remain happy with the company, but they also tend to give their best to the organization, in turn helping in the growth of the business. This is one of the biggest reasons why it is important to incorporate a payroll management system in the working of a company in the form of a software system. The technology that drives the software helps in ensuring timely and correct payments to the employees. However in choosing the system, one must be careful about the following 5 tips, so that the right purchase is made.
A dedicated professional: When one embarks on investing in the payroll system, it must be checked whether the service provider may be able to help with a product specialist who can professionally customize the software system according to the company needs and train the company team on running the software.
High-end technology: It must be ensured that the software that is created for the payroll purpose is made with high-end software systems and is able to follow the latest trends in storage and application, with the help of cloud technology.
Software linking: In the running of a business, it is important that all the information about the company as well as the employees is linked. This is essentially important for payroll management software, because the calculation of payments depends on a whole lot of other factors.
Customizable system: When one decides to invest in payroll software, the clients generally expect it to work well with the current systems of the business. This implies that the software system should be made adept enough to be able to have it customized as per the needs of the company.
Quick in functioning and easy to use: the software system should be chosen in such a way that the people who are expected to handle it do not find it difficult of confusing in use.
Incorporating technology in regular working of a business is easy, but being able to make it simple yet effective is an art that lies in choosing the right system.