It's time to ditch traditional Talent Acquisition processes and Embrace ML (Machine Learning) based Talent Acquisition.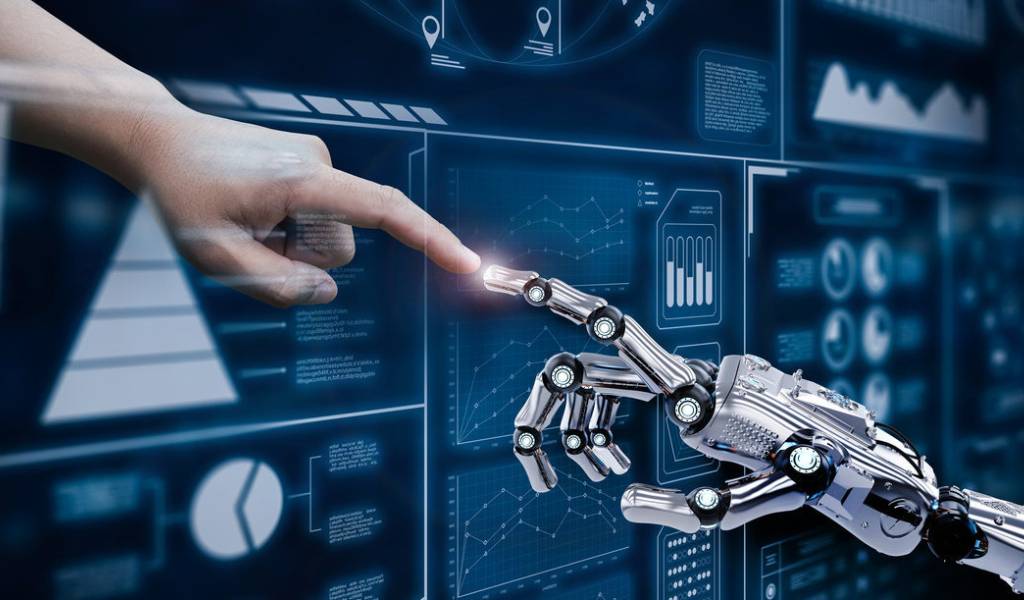 These days we hear about artificial intelligence everywhere. It is constantly in the news with developments such as self-driving cars.
If you're interacting with a business through a chat window on a website, chances are you're talking to a computer.
Today, AI applications such as machine learning and natural language processing are transforming talent acquisition.
The right AI tools can simplify the sourcing and talent recruitment process, providing a better candidate experience and keeping your organisation at the forefront of the tight talent landscape.
Think of artificial intelligence as an umbrella term when you think of AI. Simply put, it is a branch of computing that involves computers performing tasks customarily performed by people.
Different AI applications can play different roles during the talent recruitment process. Employers need a function with a strong candidate track record and an experienced partner to attract and hire top talent to identify the best person for a role.
Therefore, it is essential to understand the different applications of AI and how they can optimise each step of a candidate's journey.
What is Talent Acquisition?
Talent acquisition is the process of attracting, finding, and hiring skilled labour for organisational needs to meet labour requirements.
When used in recruitment and human resources (HR), talent acquisition generally refers to the talent acquisition manager or team within the human resources department.
Talent acquisition teams are typically responsible for finding, acquiring, evaluating, and hiring candidates to fill the vacant position.
The Role of Machine Learning in Talent Acquisition
Machine learning is the next step in artificial intelligence, where computers can learn how to do something without being specifically programmed to do that thing.
Machine learning develops algorithms, which are problem-solving procedures or processes. Machine learning can have an impact on the talent acquisition process.
When applied to the sourcing process, machine learning technology can identify active and passive candidates within seconds of posting an application.
There is so much publicly available information about candidates who are likely to join a company or leave their current job.
This saves the recruiter time and can provide valuable information, including the likelihood of someone leaving their current job or how well their experience matches the job description.
Candidate Sourcing
AI can refine the candidate sourcing process and results. With its ability to process data at scale, the reach is more comprehensive and pooling talent faster.
For example, you can scan about 300 million online profiles pretty quickly.
Artificial intelligence can therefore help remove the tedious and challenging task of finding candidates on social networks, job boards, or checking CVs online.
Candidate Screening
It's easy for recruiters to lose potential candidates if they deal with thousands or even hundreds of them for a job.
These candidates may be in the pool, but it becomes difficult to find every solid prospect due to the sheer volume.
AI assists talent acquisition teams by comprehensively examining the candidate pool and assessing their potential fit accordingly.
The latter saves recruiters countless hours of screening by providing more time to focus on top talent.
AI can also help increase candidate engagement by automatically sending chats, emails, reviews, and next steps.
Cost-Effective over Traditional Method
The productivity and pace of an AI-powered talent acquisition application have practical cost advantages.
Talent acquisition software has reduced cost per candidate by approximately 50% since developers redesigned the product to use artificial intelligence.
Adopting additional gadgets and improved metrics brings tangible cost savings to an organisation.
Diversity Hiring & Eliminate Bias
Many vendors are using AI in talent recruitment applications to mitigate bias in hiring and foster diversity in future employees rather than perpetuating the homogeneity of the past in terms of race, ethnicity, sex, gender preference, colour, etc.
An unbiased talent acquisition software application can help eliminate bias stemming from other characteristics that lead to discrimination, such as regional accents, perceived social status, and parental status.
Successful applications that incorporate AI have access to external deep learning neural networks to integrate internal datasets.
Adds Intelligence to Online Interviewing
AI allows you to capture finer details such as facial expressions and gestures that the human eye may not perceive during video interviews.
AI can also examine large volumes of data and emerge with patterns that headhunters and hiring managers may overlook.
AI is a valuable tool because it can perceive correlations in vast amounts of information.
Onboarding
Some administrative tasks in the supply and entry phase of the employee lifecycle need to be performed repeatedly and therefore may require HR resources and bandwidth.
Artificial intelligence can help automate mundane tasks like creating offer letter templates, managing background checks, organising employee records, and delivering onboarding documents.