What's new in HR Tech?HR Leaders discuss humanizing tech in a hyper digital world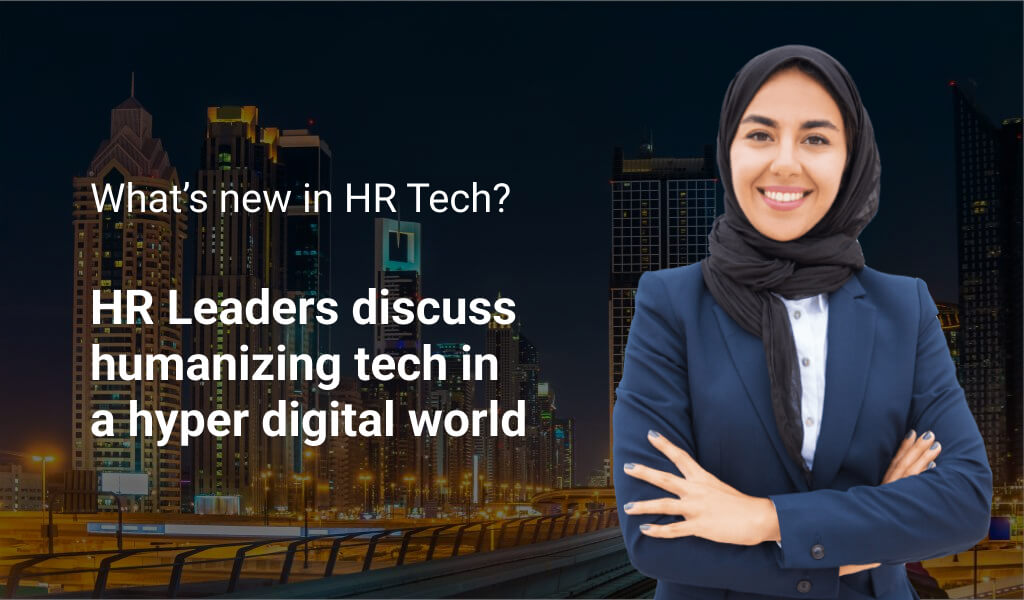 "While evolving technologies in the HR domain are digitizing and automating HR processes, human interaction has not become obsolete. The pandemic has accelerated the need for HR to balance personal touch coupled with technology.
CHROs are being tasked to create a balanced environment of human interaction combined with technology to deliver Board level outcomes." – Prasad Rajappan, Founder & MD, ZingHR
This year's HR Tech MENA Summit saw the confluence of the brightest minds and biggest names from the HR space. While thought leaders from all over the world discussed new age technologies and data-centric HR transformations, how to maintain the essence of it all – 'People' took the center stage in most conversations.
1. HR Leaders want to invest in People-Friendly Technologies
Technology holds the potential to pave the way for productiveness, efficiency and growth.
HR leaders are looking to create experiences within an efficient corporate culture that focuses on performance, inclusiveness and innovation. Employee engagement is one of the major concerns. The adoption of the latest technologies is allowing people to curate corporate culture.
2. Employee Benefits Programs are the new rage
With advancements in HR Tech, the employee benefits programs are attracting significant attention as a tool to drive growth and productivity among employees.
Technology is already permeating every industry and will affect workers in every imaginable workplace, and platforms like ZingHR can help foster more innovative, inclusive workplaces that empower employees and prepare organisations for the future of work.
3. Increased Focus on Empathy at Workplace
Flexibility to work from anywhere and focus on empathy in the workplace are the two key ways to impact employee wellness and way of living. Employees are more likely to live up to their potential if their employer shows empathy and add an essential human touch to the virtual workspace.
The new way of working demands a more collaborative and interactive work environment & culture. While virtual workplace cannot replace office camaraderie, the right kind of technologies
can support businesses in meeting the evolving demands of a hybrid workforce while keeping them engaged & productive through flexibility and empathy.