Designing & Deploying Power of Analytics for Enterprises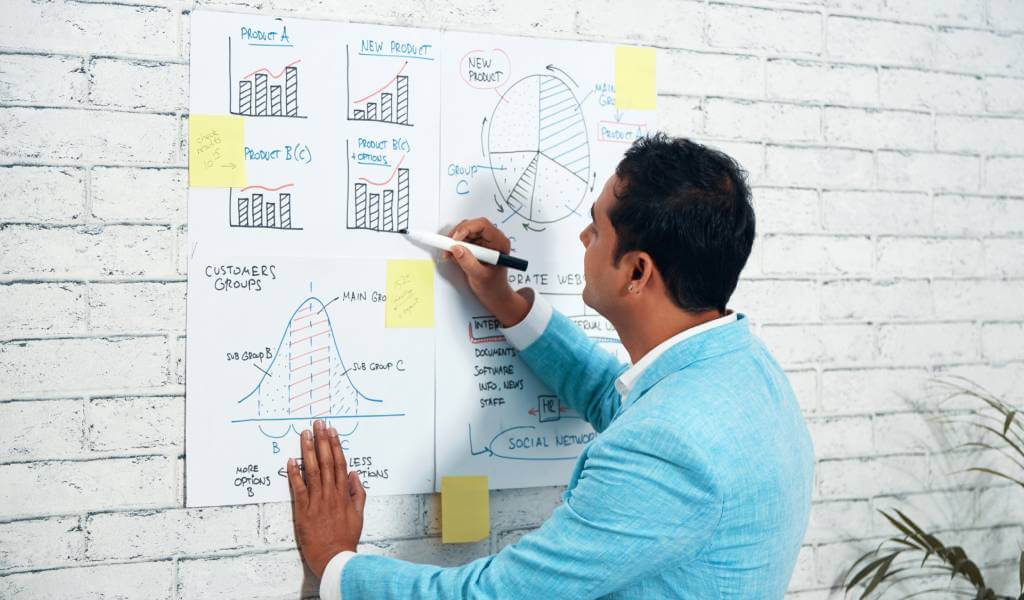 "Every once in a while, a new technology, an old problem & a big idea turns into an innovation"  
– Dean Kamen 
2020-21, the years of crisis turned into a world of innovation for enterprises. Over the past years, we've seen a lot of innovations but none like the rapid growth in innovations in these two years, companies have realized they need to catch up to pace to still be valid in the market. An article by Mckinsey states, "they had to move quickly to deploy new data tech alongside legacy infrastructure to drive market-driven innovations such as personalized offers, real-time alerts & predictive maintenance".
Now, with the increasing competition, companies do not think straight before implementing a software into their system which leads to lesser impact of the technology. Firms jump right into the software without having a clear strategy of its useability & benefits. Just out for curiosity, they implement & then might regret their investment. Companies along the same sector are not the only ones considered as competition now but, companies across different sectors with adapting to evolving technology are considered a greater threat. For companies to stay in competition they must take a new approach by defining their cloud systems & also understand the newer concepts of technology fully before setting them up.
At ZingHR, we believe in "Outcomation" which is, helping your business achieve the outcomes you desire to achieve through the automation of your processes. With India's approach to becoming a digital nation, what's holding your company back from doing so? Providing with the best Power BI solutions, we aim to turn your data into intelligent, impactful visualizations to help you make better & informed decisions.
Importance of Business Intelligence in Business Outcomes
Helps gain customer insights – This is the major reason for investment of most companies into Business Intelligence. With the customer minds changing faster than the change of fashion closets, companies must be able to analyse customers' buying trends. The information then provided can be used to make improvements in the existing products/services. Our Power BI module helps you access your data & reports, anytime, anywhere!
Competitive advantage – Want to take a peek at what your competition is up to? Business Intelligence can help with that too! A little bit of snooping never hurt anyone, has it? This tool helps you gain insights on what your competitors are doing so that you can coordinate decisions accordingly.
Helps to make informed decisions – An effective Business Intelligence software will make you analyse & identify your organizational patterns & trends. This will help you think twice thereby helping you make an informed decision. With our rich visuals & interactive dashboards, working on analytics won't get boring!
Provides with real-time data – Waiting for reports all day & then getting it with errors, frustrating right? With ZingHR's Power BI module, errors won't even be the last thing that you would have to worry about. A significantly large amount can be assimilated, interpreted & distributed quickly and accurately.
Conclusion
ZingHR's HCM system leverages Power BI to provide your business with a 360 degree & real-time view of the most important HR metrics. This solution will help to spot trends, gain real-time employee insights, identify & address potential issues – facilitating better decision making. Take the right action to improve performance, instantly. While you are at it, why not opt for the best HRMS solution there is?