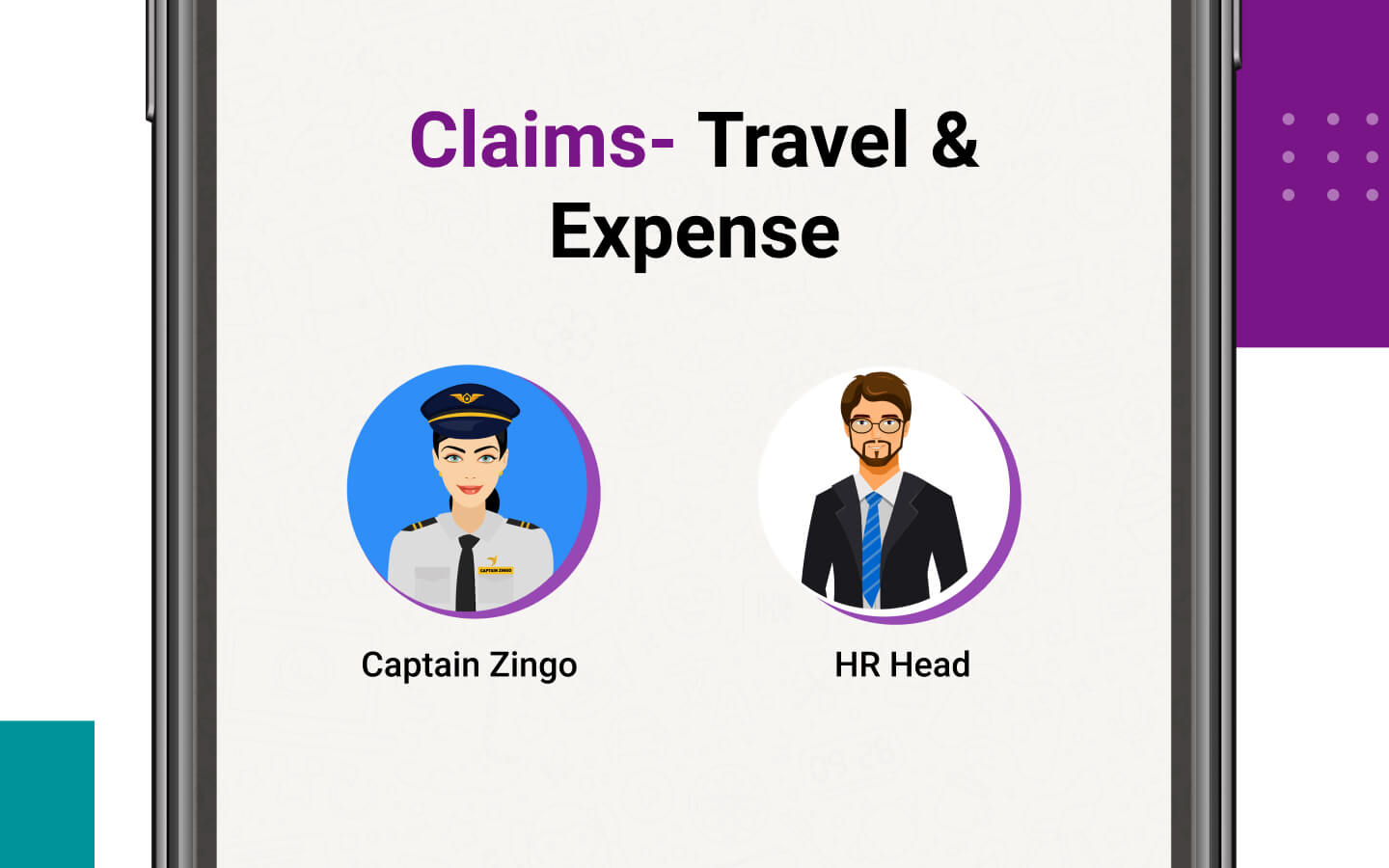 I want to streamline and accelerate my claims processing. Can you tell me about it?

Of course. Claims & travel and expenses can surely help you with that.

You can link claims with payroll compliance and ZingHR Claims Management Software will help you do it instantly.

Can you tell me some of the benefits of the same?

A complete transparency of the filed and approved claims which can be accessed anytime & anywhere. Also, as you will be streamlining your process, it will reduce your costs and also simplify the process.

There is easy coordination of the travel related claims and also you can track these claims with ease whenever you want.

What about the approval process?

You can have different amounts for different sets of employees and not to forget there is transparency when it comes to claims management.

I am thoroughly impressed with this and would like to know more.

I am glad to hear that. You can click the link to know more.