Captain Zingo – Re-Humanizing Technology For The Workforce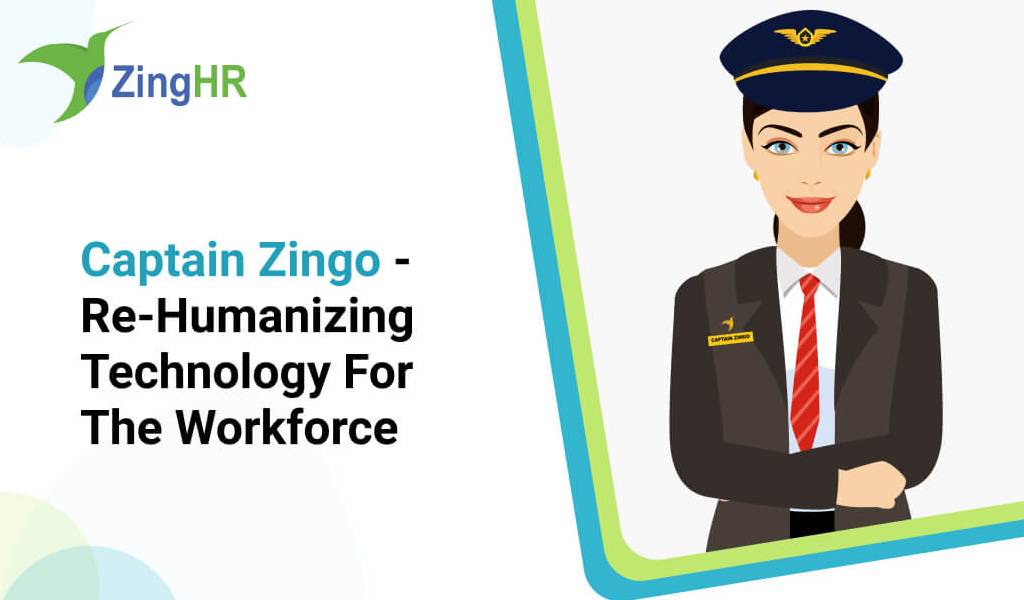 These days, there is a hype around how AI would change our lives in the upcoming days. Some AI-powered systems are already at the core of different organizations and Chatbots are the most instantly functional ones among the entire AI-infused tech out there.
Instant Solutions
These days the employees are overwhelmed by different complicated processes and systems. HR Chatbots can deal with this issue easily by offering easy-to-use and single interfaces that work as your very own HR assistant.
Hassle-Free Interactions
Get Instant Solutions to all your HR queries with the help of our Captain Zingo, now supported with google voice input. From being an HR Expert with real-time knowledge sharing to keeping your workforce updated everyday.
Personalised Human Touch
Enhance your employee experience and give personalised human touch for the day to day interactions with Captain Zingo.