What are the best resources in tech that an HR department should keep handy?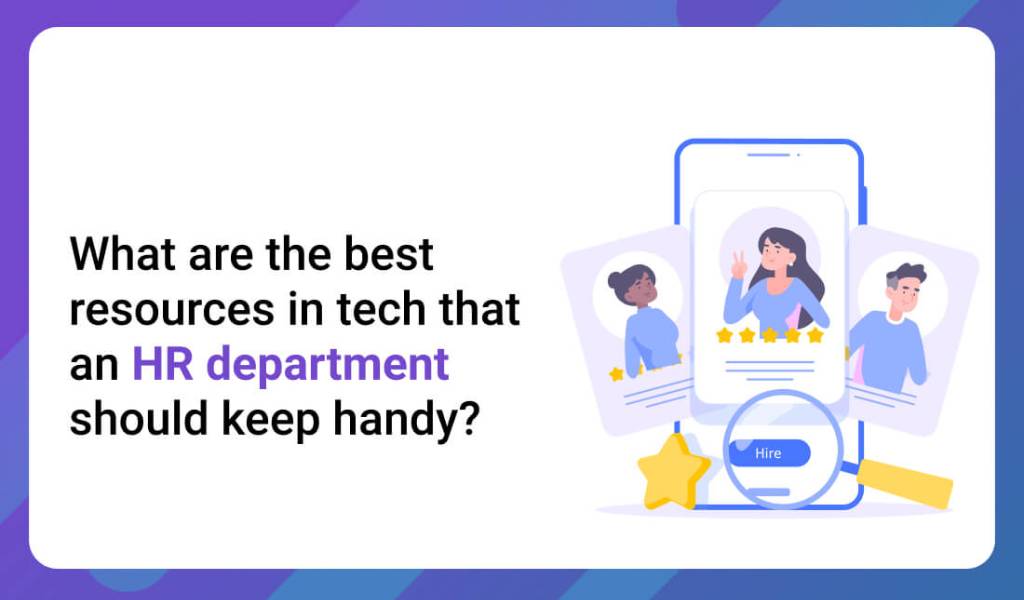 The HR department has a lot of information to store. The most common method of organizing this information is with a comprehensive human resource management system.

Payroll Service
Payroll processing is a tedious task. Investing in a right payroll system will make your life simpler.
Employee Engagement Tools
It is of high priority in any organization. With the help of the right HR technology you can track the employee's performance. This will help to maintain a healthy relationship.
Recruitment Software
It is essential to hire the right talent for the role. In order to do that, one must need a right recruitment software platform. It should consist of the process right from the onboarding to the position closed.
Employee Grievances
It is one of the crucial factors for an HR to handle this. It can be of any form such as a suggestion box, open-door policy, opinion survey etc.