Features of Online HR Software that can Improve your Employee Experiences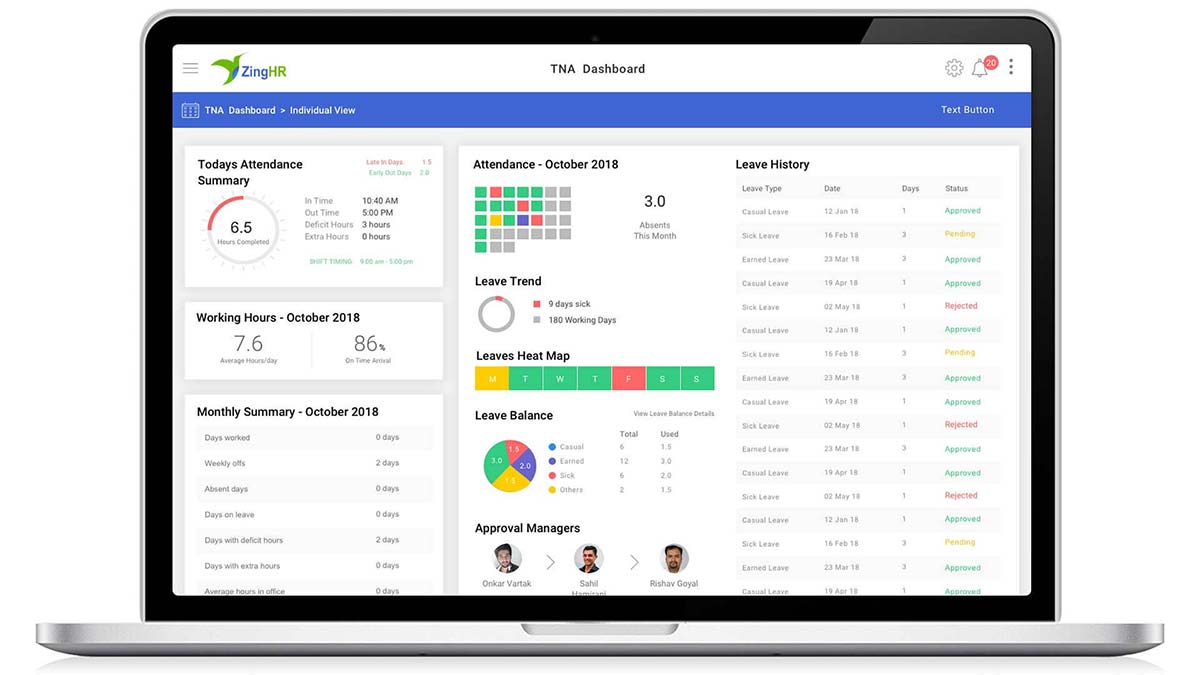 Online hr management software has become an essential commodity for the majority of Enterprises. Even small and medium scale ventures are discouraging the idea that an online hr portal is a fancy and costly addition, and it's of no use. Everyone today is well aware of the fact that the use of HR technology is a long-term gain.
The best online hr software will take you one step further in the decision-making process and will perform the function at the strategic level.
Let's have a look at the HR features:
Centralized Employee Database
The biggest shortcoming of spreadsheets is that they don't sync with other apps, and they don't centralize information. You need to change, update, and edit it yourself. If you make a change in the spreadsheet, you need to go through every program, system, and document to make the same changes and keep everything up to date.
A centralized employee database will solve this nightmare. Such a system will keep information gathered in an interactive database that can easily integrate with other programs.
Automated Leave and Attendance
Calculating, tracking, and using time off is a real hassle when it's performed manually. That is the reason; businesses nowadays prefer online hr software to manage time and attendance. With the proper feature coming in hand, you can specify the way of calculating time off. The system will automatically track attendance and leave management.
Ease of Use with Employee Self Service Functionality
In the present day, employees expect on-demand access to the machines they are using. You can give them the freedom to access employment information, PTO, tax documents, and other systems. They can quickly get access with the help of online hr management software that comes with in-built employee self-service functionality.
With the ease of use with Employee Self Service Functionality employees can apply for a day off, access the payslip on the go, and many other aspects.
It is difficult to access the value of tracking HR information when you are unable to do anything. At present, HR Analytics has changed the way departments like design and marketing make a decision. The past and present information collected about an employee can be used to bring about positive changes in the company rules, procedures, and policies. To make that possible, you should look for feature-rich software.
An online hr portal will offer you all the necessary information you need about the right Human Resource Information System. You should look for an HR system that can give you more insights and dashboards with analysis to make better-informed decisions.
Managing the new candidate applications can be equally complicated as managing the already existing employees. With the recruitment management module, you get access to the central database to organize the job listings. You can also manage the information of the applicants for those openings.
Recruitment Management can also help you to save potential employee information for future use. Starting from job posting to the final onboarding, everything can be managed from a single dashboard.
We believe that you should look at the above-mentioned features to improve your employee experiences and managing your workforce. The best online hr software will come with all the features and will in-turn, maximize your productivity.