Captain Zingo-Your Very Own HR Assistant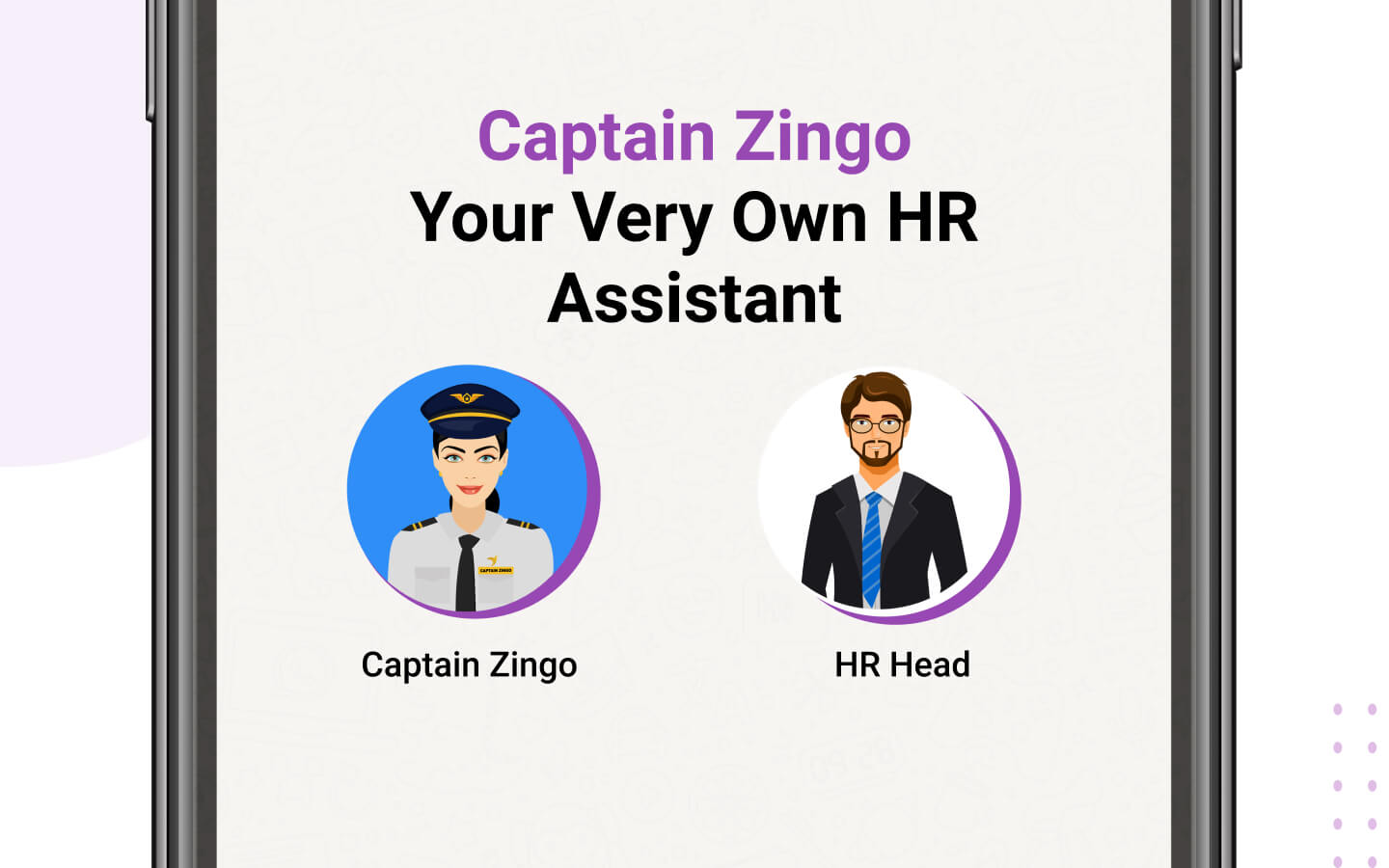 Can you please tell me how you i.e. Captain Zingo be beneficial for my company? 

Sure. I can be very helpful for your organization. I can give instant solutions to all your HR queries. You can talk to your Google Assistant without barriers.

I also give a personalized human touch by giving great HR services. I can keep your workforce updated with record tracking.
Can You tell me some of the features?
 I can help you in seeing your attendance, holiday list and also apply for leaves. You can search for your peers and wish them on their birthdays.
You can view HR policies on the go, Raise tickets for your inquiries with help desk and give badges to an employee for their good work.

WOW!!! You can actually be very helpful and beneficial for my company.

Thank you so much. Please click on the link above to know more.