Key Elements for Growth Bound Enterprise – Empowering Teams & Fostering Collaboration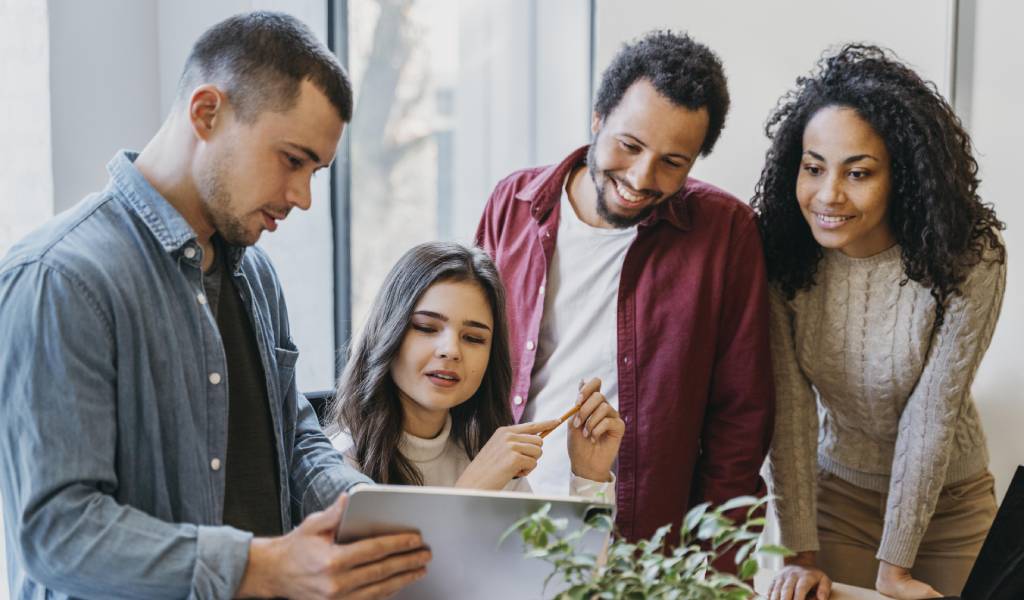 It is the ultimate goal of every organization to grow faster than the speed of light, okay, maybe we overexaggerated it a little but you get the point, right? To end up reaching the growth speed that an organization would like they would need to have their processes in place & employees that perform at peak. Taking that individually, processes, ZingHR can help you with as we are among the best HRMS software there is. When it comes to people, it gets complicated, since humans are known to be the most complex beings. To empower them requires a lot of understanding & motivation only then can you have your employees' productivity shoot up.
As we talk about people & processes, there's one thing now that combines them both, i.e., technology. With the rise of COVID 19, everything switched to being digital, there was a gap in the market that needed to be filled especially with work-from-home becoming the new work station. We at ZingHR took charge of the dynamic environment – being a large organization, we are driven by the agility & innovation of a start-up & hence re-invested to develop the best HR software that provides a complete solution hire-retire.
Now, how do we foster & empower team collaboration to ensure company goals are being met? Have a look at the points below for a better understanding. 
Engage your Employees
It is always important to show your employees that their opinion matters. While making a decision for the team/department, employees must be included not just for them to hear out your decision but also to have a say in it. Different opinions are what lead to the best decisions. Understanding that, we've introduced the employee engagement module. The employee HR software is designed to help the employees reduce their manual activity of handling data & helps to maintain it in a more effective manner with the use of an employee management system. Using such a system helps in enhancing the sales & productivity of the business that ultimately leads to an increase in customer and employee satisfaction levels.
Conduct Surveys
Every company must conduct surveys, whether related to "how you can make a difference in the company" or a casual "what would be a fun event to host". It increases the engagement level & shows that while you make any decision, you keep the employee's opinions in mind. At ZingHR you can easily access the survey module through the app, SMS or even mail which adds convenience & ease as you can have your employees take the survey anywhere, anytime.
Set Goals
How will you ensure performance if there's nothing to measure it? If you opt for our Performance Management System module. It develops a culture that promotes learning & development among the employees. The module helps with establishing parameters, encouraging better productivity & helping employees achieve the highest satisfaction at work.
ZingHR has got the best & most professional workforce management software for your company that helps you to focus more on the growth of your business. Under employee self-service, the software decides what tasks the employees can perform & to what extent. The main aim of our services is to make your work hassle-free & automatic as much as possible.