How to Stay on Top of your ESG Game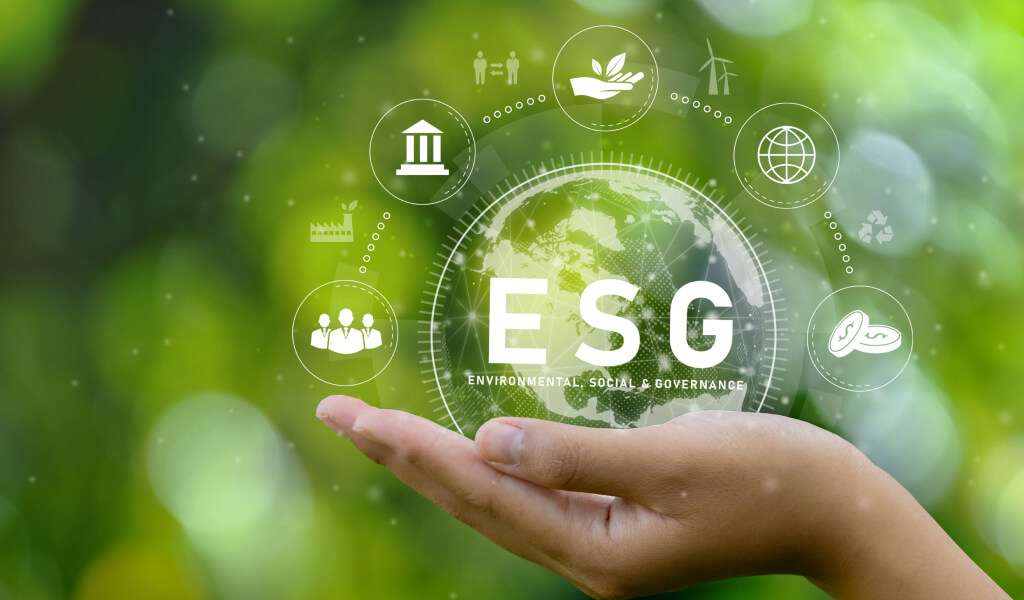 A Closer Look at the Winning ESG Efforts from SHRM22
Environmental Social and Governance strategy is serious business today. Companies are putting a lot of thought and effort into building an ESG plan that goes beyond CSR policy. The aim of a good ESG plan is to involve all levels of the organisation in creating a meaningful impact on your efficiency and on the environment.
Here are the 3 prize-winning entries for ESG efforts presented at the SHRM22, sponsored by ZingHR.
Indian Oil – GreenCo Rating
The theme adopted by Indian Oil for year 2022 is "Crafting a Green Future ''
The company's strategic plan toward its commitment to clean environment is aligned to the 17 Sustainable Development Goals (SDGs) outlined by the UN. To this end, Indian Oil has focused its green efforts broadly on energy efficiency, renewable energy, water management, waste management and material conservation.
As a part of its ESG strategy for the year, Indian Oil has embarked on a unique initiative to integrate sustainability into operations through a 'GreenCo Rating' system for all its locations (i.e., POL Terminals, LPG Bottling Plants, Aviation Fuels Stations, Lube Plants) and administrative buildings.
The objective of GreenCo, Green Company Rating System is to create a holistic framework to define and assess "how Green" a company is and highlight the way forward to become globally competitive in green initiatives. Using a comprehensive point system that assesses holistically, from leadership efforts to ground zero outcomes, the GreenCo rating system awards certifications ranging from a basic certificate to a Platinum award.
Till date Indian Oil's 44 locations, including 4 AFSs and 2 COCOs have been certified for GreenCo rating.
Out of these, 5 units have been awarded Platinum Certificate, and 17 units with Gold Certificates. As per present estimates, another 100 locations will be added, for GreenCo/ IGBC before the closure of current financial year 22-23.
Cigniti – Warka Water Tower
Cigniti, is a digital engineering company ranked high in the industry. Up to now they had a very traditional CSR model where a few CSR activities were carried out by their marketing communications team each year. This 3700 people strong organization is a CMMI level 5, ISO certified company that works with cutting edge technologies like RPA, Dev Ops, Cyber Security and Cloud Computing. To leverage the high level of technical talent and business driven process capabilities of Cigniti, they decided to embark on a new journey with respect to their ESG goals. They proposed an ESG solution wherein Cigniti engineers can volunteer, work, contribute, innovate and find purpose while creating meaningful impact – The Warka Water Tower
The Warka Water Tower is based on Warka tree concept. It is a vertical system designed to collect and harvest portable water from the air. The Warka Water Tower is a water harvesting system designed by Atruio Vittori and Anderas Vogler. The system's design allows for fog humidity and precipitation to collect on surfaces, supplying up to 100l a day.
Building such water towers will directly help a village, urban household, slum, industry settlement anywhere to provide communities with good portable drinking water. With the Warka Tower at its epicenter, communities, work groups, and schools can thrive, accelerating innovation and social well-being in society.
Most importantly, this stellar ESG effort by Cigniti addresses the crucial problem of how to tackle impending water shortages in a sustainable way using an easily replicable model.
Wipro – Sustainability Initiatives
Globally, Wipro's commitment to the environment is well known. The ecological sustainability initiatives, which are a cornerstone of Wipro's ESG efforts began in 2006 and focused on four broad areas:
1. cutting carbon emissions,
2. conserving water,
3. reducing landfills, and
4. regenerating biodiversity.
After years of implementing these initiatives Wipro's environmental sustainability efforts have yielded outstanding results:
· Wipro experienced a 25% reduction in energy consumption on a per capita basis over the last three years.
· Nearly one-third of our energy is from renewable sources
· Today, 41% of water on Wipro campuses is recycled
As a result of these excellent ESG efforts, Wipro was recognized as a member of the Dow Jones Sustainability Index for the 9th year in a row and named one of the World's Most Ethical Companies by the Ethisphere Institute for an 8th successive year.
Wipro remains committed to high ethical standards and promoting support for communities and the environment through every action. A great example of how ESG can be entrenched in the very fabric of the company.