Attracting, Engaging and Nurturing Talent – The Massive Usage of Employer Branding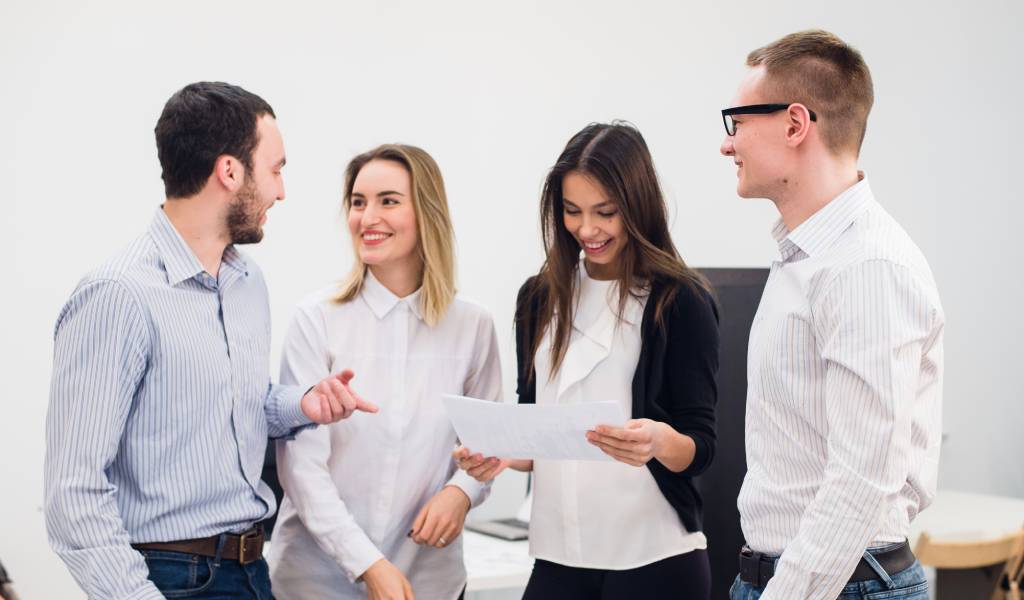 It's always important to have clarity on the topic of the blog before deep diving into the major points – in this case "Employer Branding". 
Research defines employer branding as "a term referred to describe company's reputation & popularity from a potential employer's perspective & describes the values company gives to its employees." To put away any confusion, employer branding isn't creating a false image of your company to attract potential candidates, but it is about defining your company's unique employee value proposition. It involves aligning your work culture, values & image of the company as a whole.
Everyone wants to work in an environment that is healthy & fun, not aggressive & controlling. With the current world adapting to tech faster than anticipated, everyone turns to social media to get a real scoop on companies. Now, it is up to the companies to decide what they want their potential candidates to perceive. Studies suggest that over 59% of employers see employer branding as the key to the overall HR strategy while 55% of talent leaders see it as a major investment priority. Recruitment & marketing now merge as one, brands that are bold & forward put it out on all career & social media platforms what it is like working with them – gives a good idea of what the candidate is getting into.
We at ZingHR provide the best e-recruitment system. With the ongoing pandemic, traveling around for interviews is next to impossible & hence companies have shifted to the online process to recruitment which now has become a go to strategy. Our online module helps you enjoy the ease of control for all functions with an intuitive online dashboard & quicker sourcing, hiring, & interviewing process. We also help you establish a structured hiring & onboarding process to enable a truly digital workplace, create a more inclusive culture, & accelerate new-hire productivity.
Now the obvious question is, how does our HRMS software help with your employer branding. One, it can be integrated with multiple channels & hence will have your database & to-do lists aligned, no potential candidate will get lost in the pool of resumes that you receive. Two, you can have your recruitment planning & budgeting in place & lastly, helps increase new hire productivity. To put down each feature in brief, we help with:
Boosting Employee Retention – From work station assignment (PC/Laptop) and bank account opening letters to issuing visiting cards and ID card, we help manage it all from a single platform to offer a seamless experience, boost retention & reduce dropout.
Customizing, Streamlining & Enabling Real-Time Tracking – We help you to choose & add the on-boarding steps relevant for your organization, accelerate transition with more streamlined paperwork, & enable SLA based tracking to offer the best experience across all touchpoints.
Multi-channel Sourcing & Social Hiring – Giving access to a wider pool of talent with social integration. Simplify your search for the right candidate with Multi-channel Sourcing, shortlisting, & scheduling at your fingertips.
System Generated Offer Letter – Customize and configure multiple Offer letter formats based on your organization units like Legal Entity, SBU, Grade/Cadre, and Department, etc.
Recruitment Reports – Enabling intelligent processes for hassle-free reporting & tracking. Access all the recruitment data & generate comprehensive reports.
Apart from our features, we've listed down a few pro-tips so that you do not miss out on amaZING potential candidates.
While it is important to provide a detailed job description of the position that you're looking for, it is also important to let them know why you want them to join your company. For example, list down the employee benefits, unique policies etc.
Create a smooth flow of the application process, if your process is too long, you just lose out on candidates.
Wisely using your words on your social media handles so that you have the right amount & the ideal candidates applying for the position.
With the best HRMS software by your side, you are in for a hustle-free recruitment & talent acquisition process. As the saying goes by, a company is only as great as its people. In other sense, is great as the software that helps hire those people!