Tips To Streamline HR Processes And Departments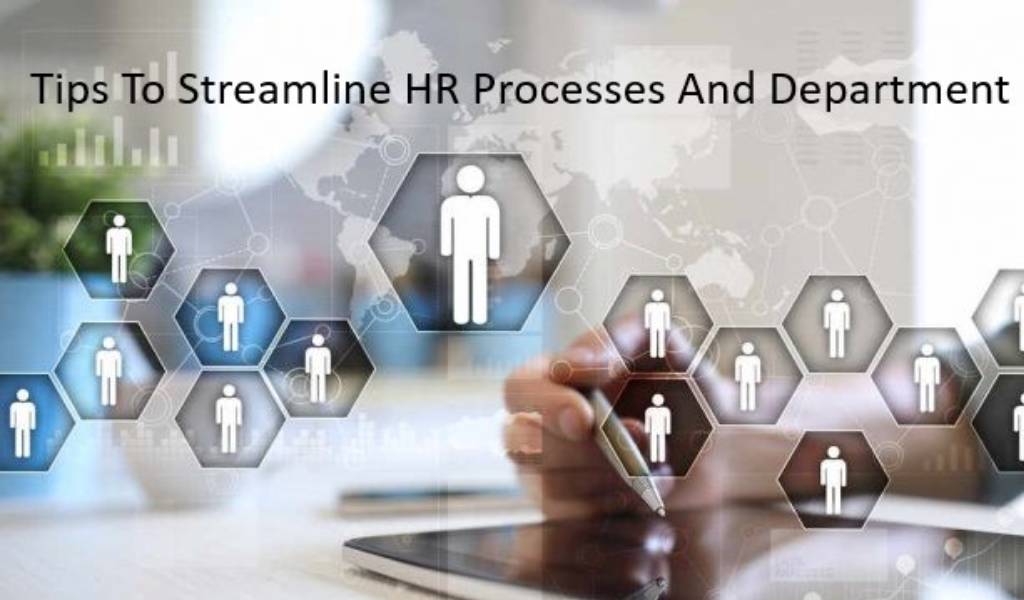 Human Resource Management or HRMS system ensures easy management of human resources, data, and several business processes. This system is used to manage, evaluate, hire, and train all human resources. The HRM software helps to manage HR functions using advanced technologies. It focuses on increasing the efficiency of the business and boosting productivity. It automatizes the repetitive manual functions and thus saves the time of employees.
The HRM software solutions aim to streamline the company's workforce by integrating several applications into one business intelligent solution. You must get the assistance of labour-saving techniques to run your business efficiently. Here are some ways in which you can streamline HR processes and operations.
Employee Management System

It is no use doing paperwork every time in today's digital world. Instead, develop an employee management system that will save time and effort. Computers have made things so much easier and efficient today that you can manage large amounts of data with few clicks.

The employee management system will give you instant access to the required employee data and even keeps them stored in one central repository.

Develop and Empower Employees

HRM software lets employees know how much paid time off they have left through the web portal. Empower them by training them on how to use it and how they can get all the information regarding things like how to avail benefits and when to attend scheduled training. Minor changes like their contact number, email address, etc. can be added by them only in the HR software solution. This will save you a lot of time and you can do some real work. You will be able to focus much more on your tasks of the day.

Access to Cloud Computing

Cloud computing helps the HRMS system to streamline their processes and departments. It provides you instant access to information at any time and anywhere. It aids in simplifying the HR processes. Cloud-based software facilitates using less physical space to store digital records. This is highly beneficial for an overtaxed HR professional.

Outsourcing of your Payroll

There is a lot of work that an owner needs to take care of. HRM software solutions make things easier but there are chances that you may oversee tax filing, employee payroll, and benefits. You can take off the burden by sending a few HR tasks outside the company. This is a cost-effective solution for you. HR and payroll outsourcing firms stay updated on legal and statutory changes that can have a significant impact on your business. These firms only employ people who solely keep track of these changes.

Shared Service Model

The HR functions can be run smoothly by adopting the shared services model. It reduces the accommodation charges and the number of employees required for the HR mission by using strategic means. The services can be provided in a more specific manner. One of the major advantages is that transaction costs are lowered and high-quality services are provided simultaneously. This way you will be able to focus more on your real tasks.
It is easy to simplify human resource tasks using the finest methods like outsourcing or cloud computing. This supports your business in numerous ways. You should review the existing processes and make sure that any kind of complexities, if present, are removed. HR payroll software plays a big role in streamlining HR processes. Automated communication and training save you a lot of time too. Use effective policies and strategies to run your business on a large scale effortlessly.