7 People Analytics which CHRO's should worry about in Future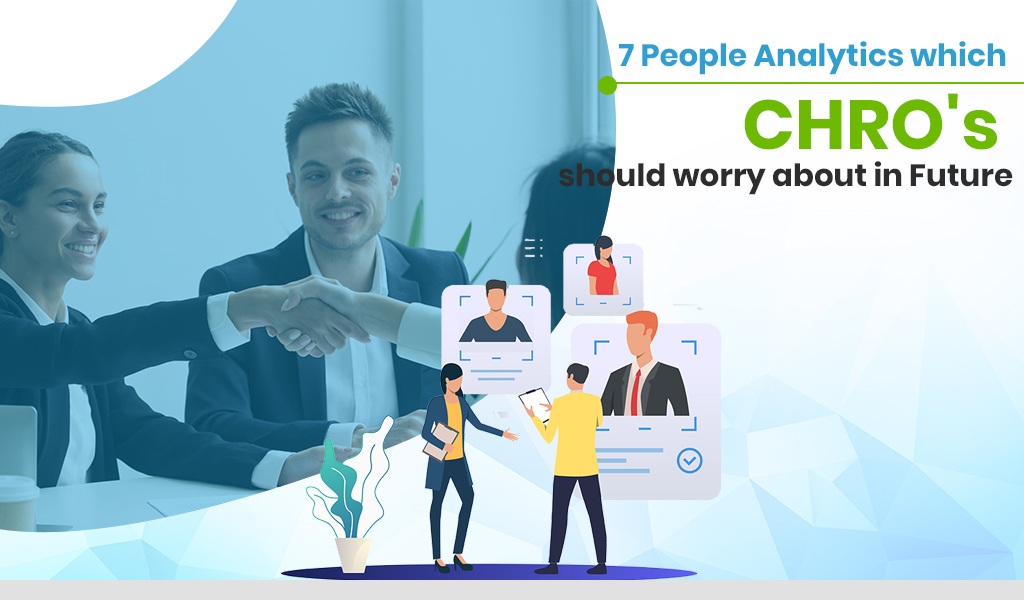 CHRO's plays a very important role in recruiting, selecting, training, and developing human resources in the organisation. Hr software solutions provide a definite guideline and help to streamline the workforce. It is essential to use the right combination of people analytics and HR software to better manage, coordinate and plan resources in the organisation.
Here are 7 People Analytics which CHRO's should worry about in the Future:
Achieving the symphony with Vision: CHRO is the stalwart champion and should be able to curate various elements together and make informed decisions. A CHRO should employ a fact-based focus and should utilize data to the fullest to communicate organisation objectives. The expert should be able to prioritize issues in the organisation and tactfully draft the plan of action. Popular HR software embedded with modern features that enables one to collect, monitor, and data on a regular basis.
Workforce Issues: People's analytics can help to get a complete overview of the manpower and maintain a positive work environment. Best HR organisations are masters at addressing the issues and emphasize values with the help of analytics. CHRO's should use people's analytics to foresee the impact of workforce issues on the organisation productivity.
Use fact-based tools for people's decisions: CHRO should be able to comprehend the importance of fact-based models and tools and practice them wisely. People analytics must be used at all levels right from the top level to the lower level. Each and every aspect must be reviewed with utmost agility and necessary steps should be taken to tackle organizational issues.
Coaching, Mentoring, and Counselling: One of the most significant tasks of CHRO is to upscale and refine the skills of employees and coach them on values and outcomes. A CHRO with the aid of analytics tools must identify, focus and resolve work-related issues. A forward approach with the right mix of employee engagement programs and training can improve productivity and ensure high productivity.
A Broader View of Business: CHRO not just handles human resources in the organisation but is rather the ambassador of the employees in the organisation. The professional spends most of the time understanding, planning, coordinating, and observing employees. People's analytics can provide a broader view of the business, employees, and its overall effect. It can assist CHRO to plan various activities that can reduce absence days and maintain the interest of the employees. Various HR strategies such as Job swapping, job rotation, job enrichment, job enlargement, etc can be planned with people's analytics.
Data Governance: The big data world makes it imperative to give utmost prominence to data integrity and security. One of the major functions of HR in future will be to ensure that the employee data is maintained with utmost vigilance and data privacy is optimum.
Project ROI: CHRO in future will have to project the return on investment using the associated metrics and people analytics.
The Key Takeaway
People's analytics helps CHRO to implement strategies and get a cohesive overview of operational activities and deliver day-to-day strategies. Best HR organisations are the ones that can tactfully manage and utilize people analytics to the fullest and embark on their journey towards success.