Friendly Neighborhood Chatbots-Captain Zingo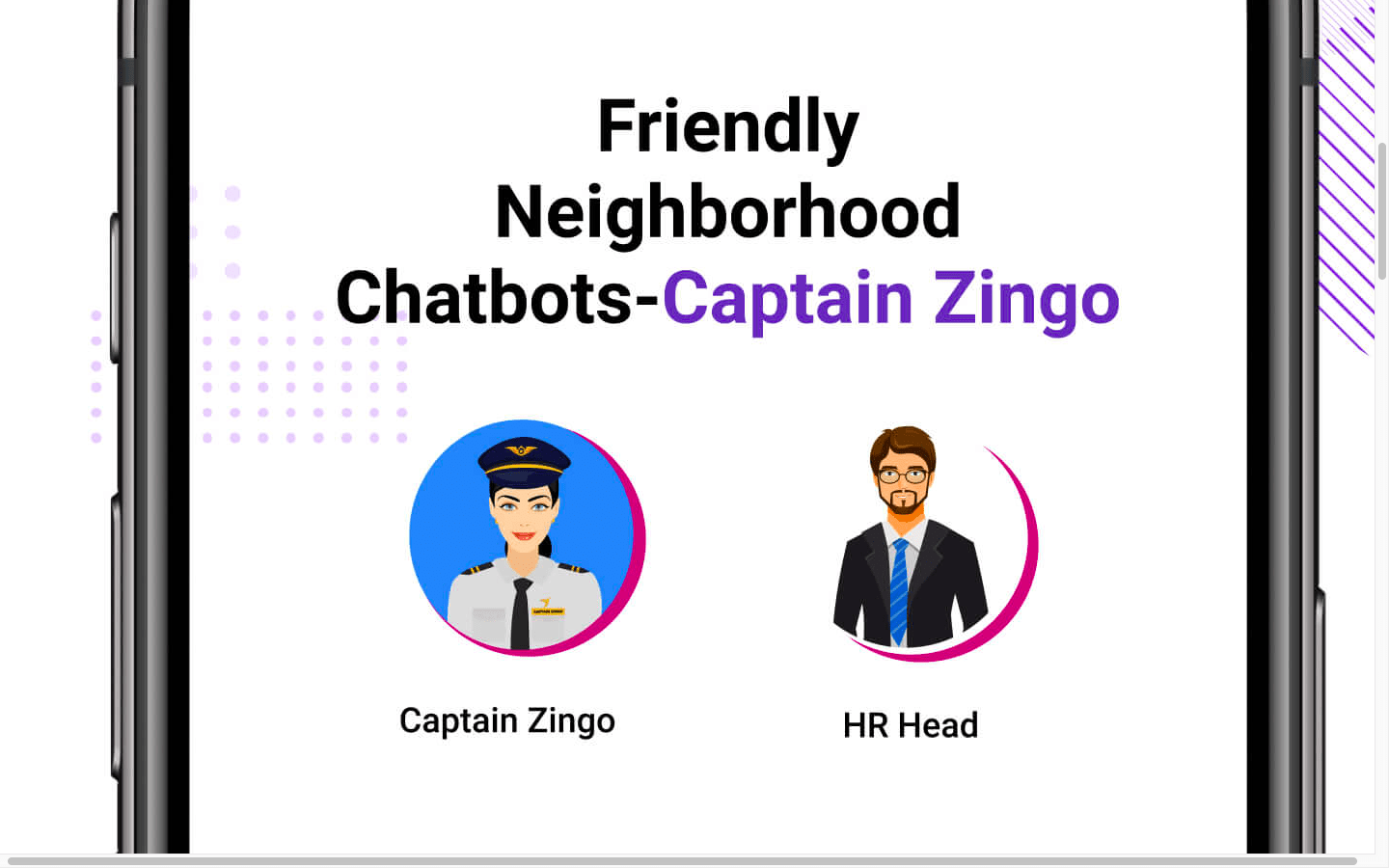 Captain Zingo is your friendly neighborhood bot that helps you solve your employee's queries related to attendance, helpdesk etc.
Can you please tell me how a Chatbot is helpful?
Of course, I can tell you that. A chatbot helps you solve queries related to attendance, helpdesk, etc.
It is easier for the employees to access information and make better and faster decisions
How will it affect my employee's communication channels?
Employees who want an alternative channel, chatbots bridge the communication gap and help in effective communication
Also, an employee's satisfaction level increases and culture can be built that is aligned around the organization's goals
Wow!. this would really help me a lot. Do you know any chatbot that can provide all this?
Oh Yes! You are looking at one right now. ZingHR's Captain Zingo will be at your service anytime. Click on the given link to know more.