Task Management-Organize and Prioritize Work Seamlessly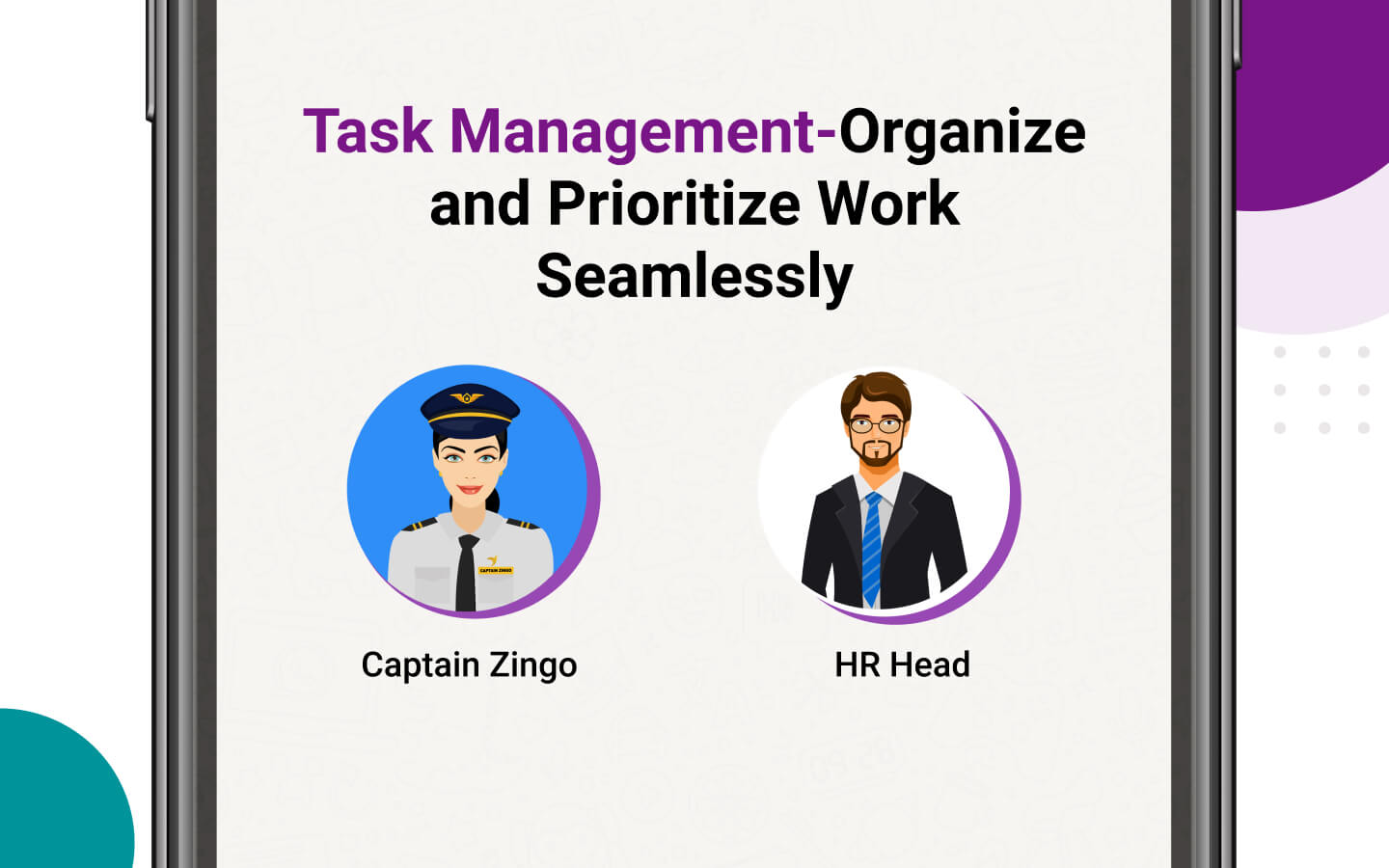 Hi Zingo, Can you tell me all about task management?

Task Management enables the teams to organize and prioritize their work.

You can also assign and track individual tasks across teams to achieve results and collaborate with team members.

What are some of the benefits of the same?

You can manage your tasks efficiently and also improve your productivity.

Better flexibility and scalability is also associated with task management.

I am very impressed. Please let me know how I can know more about it?

I am glad to hear that. To know more please click on the link given above.